Wilson Asset Management enters the global equities arena
---
Wilson Asset Management has launched the offer for its new global listed investment company, WAM Global Limited. The LIC will invest in a portfolio of international equities utilising its proprietary Research-Driven and Market-Driven stock selection processes. Whilst Wilson Asset Management does not have a track record in global equities, WAM Global Portfolio Manager, Catriona Burns, has solid international experience and a working knowledge of the Wilson Asset Management investment process having worked for the fund manager in its early days. The WAM investment process has a track record of delivering strong performance over many years. The IIR rating for WAM Global is "Recommended". Refer to our full report for further details.
---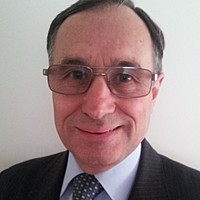 Independent Investment Research
Peter has 35 years' experience in the banking and finance industry, including 15 years as an equities analyst. Peter was a sector head in the equities research team at Morningstar with a focus on consumer and industrial companies.
Expertise