Wilson Asset Management weekly: Star Entertainment Group and Pacific Current Group
---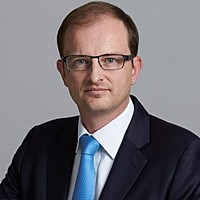 Chris Stott
Portfolio Manager
The S&P/ASX All Ordinaries Accumulation Index closed flat for the week. On Wednesday, the Australian Bureau of Statistics announced the second-quarter financial year consumer price index (CPI) was left unchanged at 1.8%, falling well below economists' expectations and lowering the probability of the Reserve Bank of Australia increasing its cash rate in the near term. On Friday, the market slid following the High Court's decision to remove key members of the government following the citizenship scandal.
In this week's report we discuss Star Entertainment and Pacific Current Group.
Are you an informed investor?
Register here to receive weekly insights from the Wilson Asset Management investment team.
Star Entertainment Group shines 
On Thursday, The Star Entertainment Group (ASX: SGR) announced its trading update for the period from 1 July to 22 October 2017. The company reported strong domestic casino growth and also indicated its international VIP business was broadly in line with the prior corresponding period. The company also highlighted improved conditions given the VIP issues that the sector faced in late 2016 and in early 2017 following the Crown staff arrests in China. We believe the recent turnaround in the VIP business, along with Star's continued investment in floor space, will drive strong growth for the company going forward. Shares in Star Entertainment Group closed up 7.2% for the week. We own Star Entertainment Group as a research-driven investment in WAM Leaders and Century Australia.
Tidal wave of FUM
On Wednesday, global multi-boutique asset management firm Pacific Current Group (ASX: PAC) announced its funds under management (FUM) for the quarter to 30 September 2017. The company reported total FUM of $69.9 billion, up 12.2%, which was above expectations. We believe PAC is undervalued compared to its peers and its strong balance sheet positions the company for future acquisitions following the divestment of its 40% equity stake in Investors Mutual in October. Shares in Pacific Current Group closed up 7.5% for the week. We own Pacific Current Group as a research-driven investment in WAM Capital, WAM Research and WAM Microcap.
---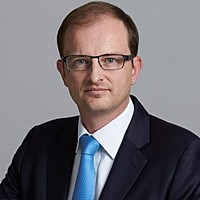 Chris was the Chief Investment Officer of Wilson Asset Management, having joined the company in 2006. He was also the Portfolio Manager responsible for WAM Capital (ASX:WAM), WAM Research (ASX:WAX), WAM Active (ASX:WAA) and WAM MicroCap (ASX:WMI).