Woolworths Half Year Result - WOW cuts dividend as underlying profit falls
---
Woolworths (WOW) reported that first net profit after tax (NPAT) from continuing operations fell 16.7% compared to the prior year to $785.7 million. This compared to a net loss after tax (NLAT) of $972.7 million in in the corresponding period last year, reflecting the impact of significant items which totalled $3.25 billion before tax ($1.9 billion after tax). 
WOW's business is comprised of 5 segments; Australian Food, New Zealand Supermarkets, Endeavour Drinks, BIG W and Hotels. Australian food, comprising almost 65% of group sales (from continuing operations). Revenue for the segment rose by 2.8% for the period to $18.71 billion, with like for like or comparable sales (which removes the impact of new store openings) rising 1.9%. WOW noted that sales for the month of December were the highest since July 2014 and that the positive sales trend had continued into the early part of the second half. Factors such improved purchasing outcomes helped gross margins increase by 0.5% to 27.9%. However, the cost of doing business CODB rose substantially,1.34% to 23.54%, due to a range of factors in part reflecting increased performance incentives and new store rollouts, which contributed to a 14% fall in pre-tax earnings for the business to $811.6 million 
Woolworths' beverage business, Endeavour Drinks Group (EDG), presided over a 4% increase in sales for the half to $4.3 billion in what the group described as a very competitive market. Notwithstanding competition, the period saw record Christmas trading at Dan Murphy's in addition to double digit growth from Dan Murphy's online. Cost control outcomes balanced price competition contributing to a 3.1% increase in EBIT for the half to $302 million. 
The New Zealand food operations saw a 1.6% increase in sales to NZ$3.2 billion although earnings before interest & tax (EBIT) fell 4.5% on the previous year to NZ$163 million reflecting the impact of gift card sales which featured in the pcp, and narrowing margins which reflected higher costs - including new loyalty alliances and expanded work hours. 
Big W continued to underperform with sales declining by more than 6% to $2.05 billion. The business reported a loss before interest and tax of $27.2 million in the period which includes a non-cash charge of $35.3 million which reflects an impairment and an increase in lease provisions. A 6.3% fall in like for like sales contributed to an 89% fall in EBIT to $8.1 million. The group is considering options for the perennial underperforming unit saying it is 'reviewing a strategic plan and this will be completed in the next few months'. 
In looking ahead WOW said it remains focused on its 5 key business and expects further progress in the second half, notably with the exception of BIG W. One of the features of the result was the cutting of the dividend - reflecting the decline in underlying earnings. An interim dividend of 34 cents per share was declared, a fall of 10 cents or 23% from the pcp. The record date is Friday March 3, 2017 with the payment to be made on Friday April 7, 2017. 
---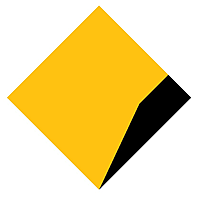 Online Stockbroker
Online Stockbroker
CommSec is Australia's leading online broker. CommSec has been committed to providing the best in online trading since 1995. CommSec helps make informed investment decisions with comprehensive market research, free live pricing and powerful...
Expertise
No areas of expertise