10 ways to make money in an era of record-low interest rates.
---
Australia's interest rates are at record lows to increase economic activity and produce a lower currency to stimulate exports as the resources boom peters out. The housing market has picked up the slack, but our consumer debt levels are now the highest in the world. The Reserve Bank is following the same playbook as other major central banks and you need to think about how you would deal with interest rates at or near zero in years to come. The central banks are almost out of tricks, but the repercussions are still gathering steam. It promises to be painful. Earning an 8 per cent annualised return from current valuations would be a terrific outcome for the typical portfolio, but I expect many will lose money by buying high-yield products that promise more risk than return. Paying any price for fast-growing stocks usually ends badly, as will paying over the odds for high-yield stocks. In the record-low interest rates environment, investors will need to have a plan, be patient, and wait for opportunities in volatile markets. Read more (VIEW LINK)
---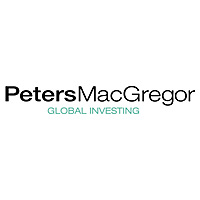 Peters MacGregor Capital Management
Peters MacGregor Capital Management is a value-focused investment manager specialising in global equities. Our clients range from family offices and high net worth investors through to self-managed super funds and financial advisers.
Expertise