180 Markets: Movers and Shakers
---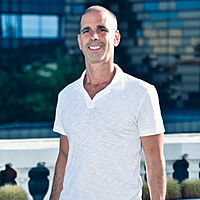 TODAYS' TRADING HALTS 

Bryah Resources Limited (ASX: BYH) is seeking to raise $2.95 million at an issue price of $0.075 per new share. For every new share subscribed for in the placement, participants will also receive one free attaching (ASX: BYHOA) listed option, which has a strike price of $0.09 and expires on June 31 2023. Funds raised will be applied for drilling at the company's Bryah Basin and Gabanintha projects, for sample analyses, technological staff & contractors, remote sensing and metallurgical testwork. Bryah Resources (ASX: BYH) has successfully been granted an allocation of up to $585,000 in JMEI tax credits for the 2020/2021 income tax year. These are potentially available to eligible shareholders who are issued new shares via the capital raising being conducted today. 180 Markets is lead manager on the placement.
CZR Resources Limited (ASX: CZR) is raising $7 million at an offer price of $0.0115 per new share via a two-tranche placement. This represents a 17.86% discount to the last closing price and a 20.98% discount to the 30-day VWAP. The company also intends to undertake a share purchase plan (SPP) to raise an additional $500,000 at the same price as the placement. Funds will primarily be used for DFS and development planning for the company's Robe Mesa project.
Riedel Resources Limited (ASX: RIE) is currently in a trading halt pending an announcement regarding a capital raising.
1414 Degrees Limited (ASX: 14D) is currently in a trading halt pending an announcement regarding the company's management.
Neometals Limited (ASX: NMT) is in a halt regarding a material update in relation to its Lithium Refinery Project.
Australian Pacific Coal Limited (ASX: ACQ) is in a trading halt pending a release by the Company in relation to the Modification 7 Application. 
WHATS HOT

***The above is stocks we have noticed to be rising based on price and volume***

Sezzle Inc. (ASX: SZL) hit an intraday high of $9.45 after signing a three-year agreement with Target Corporation. Sizzle's product is set to be used in-store and across Target's digital platforms, providing customers with access to interest-free payment plans for purchases made at Target. This comes off the back off a number of successful announcements for the company, including entering into the interest-based lending space, launching a solid March quarterly and revealing plans to list on the NASDAQ.
Red Mountain Limited (ASX: RMX) hit an intraday high of $0.014, trading large volumes after announcing an investor awareness and marketing campaign with StocksDigital. The shares to StocksDigital are being issued at $0.015 per share, a 66.6% premium to the yesterday's closing price of $0.009 per share. The company also announced that it received commitments from sophisticated and professional investors to raise $800,000 via the issue of unsecured convertible notes with a face value of $1.00. Noteholders will receive a 1 for 3 free attaching option with an exercise price of $0.011 and expiration on the 2nd of October 2022. Funds used from the issue of the Convertible Notes will be used to accelerate exploration activities in the Company's projects in Western Australia and NSW.
Hawkstone Mining (ASX: HWK) reached a high of $0.037 this morning after announcing that it will focus its efforts entirely on the company's Big Sandy Sedimentary Lithium Project in Arizona. As part of its shift in strategic direction, the company will change its name to Arizona Limited and spin-out its portfolio of gold and gold-copper projects to form a separate listed company called Diablo Resources Limited. The company also intends to divest and sell Diablo in the Devil's Canyon Gold-Copper Project in Nevada, Western Desert Gold-Copper Project in Utah, and the Lone Pine Gold Project including the King Solomon Mine in Idaho.
Creso Pharma Limited (ASX: CPH) hit an intraday high of $0.175 after a Senate Bill was passed by the California State Senate legalising the use and possession of psilocybin and other psychedelic compounds. If passed into law, it will approve the use of mushrooms, MDMA, LSD, mescaline and ibogaine for combat veterans with PTSD, and people with diagnosed or undiagnosed addictions and mental illnesses. The company stated that the Bill highlighted an ongoing acceptance and regulatory shift towards psychedelics as an alternative treatment for mental health issues.
WHATS NOT

***The above is stocks we have noticed to be falling based on price and volume***

Paladin Energy Limited (ASX: PDN) is trading down this morning after it commenced trading on the Pink Market to the OTCQX Best Market in the US. The company commentated that trading on the OTCQX allowed for greater visibility and accessibility to retail and small institutional investors.
Aurumin Limited (ASX: AUN) is down this morning after receiving assay results for its Mt Palmer Project. The results did not meet expectations. Managing Director, Brad Valiukas, commented "The Mt Palmer gold system has a complex 3D geometry, and we did not intersect our projection of high-grade mineralised shoots with this first pass drilling. The Company has recently completed a structural geology review at Mt Palmer and, with on-going modelling, we expect to have a revised targeting model for Mt Palmer in the near future." 

Four reasons to register for Livewire's 100 Top-Rated Funds Series
Check it out now for:
First access to a list of Australia's 100 top-rated funds
Detailed fund profile pages to help you compare performance, fees, and philosophy
Exclusive in-depth interviews with expert researchers from Lonsec, Morningstar and Zenith.
One-on-one videos and articles with 16 of Australia's best fund managers
........
Important Notice This report has been prepared and issued (in Australia) by 180 Markets Pty Ltd ACN 638 381 129 is an authorised representative (AR No. 001280199 of Pursuit Capital Pty Ltd ACN 136 717 283 (AFSL. 339211). The report remains the property of 180 Markets Pty Ltd. No material contained in this report may be reproduced or distributed, except as allowed by the Copyright Act, without the prior written approval of 180 Markets Pty Ltd. This report is subject to the disclosures and restrictions set out below. No Advice Notice The content of this report is not a recommendation to any particular individual and has been prepared without taking account of the objectives, needs, financial and taxation situation of any particular individual. The content of this report should never in any way be considered financial advice of either a general or specific nature. For this reason, you should, before acting on the content, consider the appropriateness of it having regard to your objectives, needs, financial and taxation situation and if necessary, seek appropriate independent financial and taxation advice. If the content relates to a particular financial product, you should obtain a Product Disclosure Statement (PDS) or prospectus relating to the product and consider it before making any decision about the product. 180 Markets Pty Ltd does not guarantee the performance of any particular stock mentioned in this report. The One Eighty Report is supposed to be of an informative nature. The One Eighty Report endeavours to highlight stocks which have been trading on high volumes, stocks which have risen or fallen significantly as well as other related market activity which 180 Markets Pty Ltd and its associates believe may be of interest to the readers of this report. Past performance is not a reliable indicator of future performance. 180 Markets Pty Ltd, and its related bodies corporate, do not accept any liability for any loss or damage arising out of the use of all or any part of this report and do not warrant that any projections or forecasts, which are subject to assumptions and uncertainties, will be met. General Disclosure & Conflict of Interest 180 Markets Pty Ltd and its associates (as defined in Chapter 1 of the Corporations Act 2001), officers, directors, employees and agents, from time to time, may own or have positions in securities of the company(ies) in this report and may trade in the securities mentioned either as principal or agent or may be materially interested in such securities. This may include providing equity capital market services to company(ies) in this report, holding a position in the securities or acting as principal or agent. 180 Markets Pty Ltd and its associates therefore may benefit from any increase in the price of those securities. The Author of this Report, 180 Markets Pty Ltd declares that it may receive compensation from companies mentioned in this report and 180 Markets Pty Ltd does and seeks to do business with companies mentioned in the report. As a result, investors should be aware that the firm may have a conflict of interest that could affect the objectivity of this report. Investors should consider this report as only a single factor in making their investment decision. Electronic Communication Disclaimer The information contained in this email is confidential and is intended solely for the addressee. If you are not the named addressee, you must not disclose or use in any way the information in the email. If you have received this email by mistake, please notify the sender immediately by reply e-mail and delete this email and destroy any printed copy. 180 Markets Pty Ltd ACN 638 381 129 is an authorised representative (AR No. 001280199 of Pursuit Capital Pty Ltd ACN 136 717 283 (AFSL. 339211) believes that the information contained in this message and its attachments have been obtained from reliable sources (asx.com.au) and that any estimates, opinions, conclusions or recommendations are reasonably held at the time of compilation. No warranty is made as to the accuracy of the information in this message and, to the maximum extent permitted by law, 180 Markets Pty Ltd disclaims all liability for any loss or damage which may be suffered by any recipient through relying on anything contained or omitted from this.
---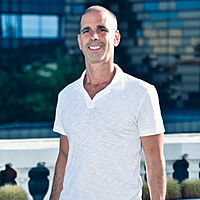 CEO and Co-Founder
180 Markets
Greg is Co-founder of 180 Markets which gives access to Australia's hottest IPOs and Placements. Previously Greg has spent over 20 years as a professional hedge fund investor, including with P Schoenfeld Asset Management and Credit Suisse, in...