2 turnarounds in the healthcare sector
---
Innovation and change can create opportunities, and one place we find many of those opportunities is in the healthcare sector. At Platinum, we've found that buying companies going through challenges and changes can allow us to pick up outstanding companies at very reasonable prices. In this video, I outline two healthcare companies that share some similar features. One has been through change to come out the other side as a more successful business, while the other is still in the earlier stages of that turnaround.

Edited transcript

Healthcare is a very exciting sector. There's a lot of innovation and change happening. With change, there's always opportunities for investment. A lot of people talk about tech being exciting, but to be honest, biotech has the same hallmarks. To us, that innovative potential really creates great investing opportunities.
One example of change where we found great opportunity was AstraZeneca. Around 2014, we started looking at the company in a lot more detail. We saw a company that had good scientific bones, but it struggled to get products approved. Something was wrong. We identified that they feared failing, so they kept doing more trials.
A new CEO came in, and he brought along new team. He went to the medicine cabinet, spoke to the scientists, and reinvigorated them. He introduced a culture of not fearing failure. He resurrected one drug and accelerated others. Today those drugs produce good sales and profits. The company has really transformed its culture and its attitude to failure.
Today, people say it's one of the best drug companies in the world, but in 2014, people were telling us they weren't doing well. They will fail. But that's what we look at. We look at the challenges that companies face, and we go into detail analysing every product in the pipeline, as well as in the portfolio, and then we link that back to valuation, while also getting to know the people that run the company.
Another company that faces similar challenges is a Japanese company called Takeda. There was a 'patent cliff' coming up, but they hadn't launched a new product globally for 15 years, which is outrageous in the industry. They hired a foreign management team that came up with two choices. It could either rebuild the research and development engine, or it could tap into the biotech industry. They went with the biotech industry, and today that's what they do. They've got a lot of partnerships and alliances, which allow them to use their clinical development skills and financial backing to launch new products.
In my mind, Takeda is a biotech today - a biotech in the making rather than a Japanese pharmaceuticals companies. It has turned 360 degrees and they are launching products globally today – biotech products, not just another heartburn drug. They're producing cutting edge biotech drugs and I think that is misunderstood.
Takeda is an typical Platinum stock. It has challenges that it is addressing head on. It is not as well understood by the market today because of its complexity. You can't pinpoint one single key product or pipeline that will drive its sales and earnings. It is still changing itself into a biotech, but to us, that is the beauty of investing in a company like that at those valuations.
Learn more about the leaders of tomorrow
We seek to take advantage of the changes and developments occurring in the fields of health care and medicine, and offer investors exposure to companies engaged in the provision of a wide range of products and services within the global healthcare ecosystem. Stay up to date with all my latest insights by clicking follow below, or visit our website for more information. 
........
This article has been prepared by Platinum Investment Management Limited ABN 25 063 565 006, AFSL 221935, trading as Platinum Asset Management ("Platinum"). This information is general in nature and does not take into account your specific needs or circumstances. You should consider your own financial position, objectives and requirements and seek professional financial advice before making any financial decisions. You should also read the relevant product disclosure statement before making any decision to acquire units in any of our funds, copies are available at www.platinum.com.au. The commentary reflects Platinum's views and beliefs at the time of preparation, which are subject to change without notice. No representations or warranties are made by Platinum as to their accuracy or reliability. To the extent permitted by law, no liability is accepted by Platinum for any loss or damage as a result of any reliance on this information.
---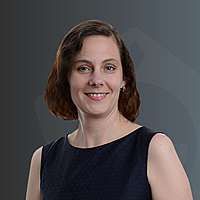 Portfolio Manager
Platinum Asset Management
Bianca joined Platinum in July 2003 having previously worked as a scientist for Johnson & Johnson Research as well as for Novartis in Switzerland. At Johnson & Johnson her major focus was target identification and validation in the area of...
Expertise