2015: Plenty of Quirks & Twists - Any Lessons For Investors?
---
In my final Weekly Insights for 2015 (just published a book, in two weeks' time I will be traveling through Africa) I decided to look over my shoulder into what has been by all accounts a polarized and rather unusual year for investors in the Australian share market. For the second time in succession the market needs dividends to provide a positive average return, but outside of the Top Twenty there have been plenty of opportunities to make big bucks. Mum-and-Dad portfolios would have had a horrendous year. Those positioned for a turnaround in beaten down commodity stocks are on daily alcohol intake. What didn't work well was buying "cheap" stocks. They merely got "cheap-er" as time went by. Whereas elevated PE stocks simply paused, and then continued their rise. Key question: when is this trend going to reverse? (Hint: I am still happy to buy "expensive"). I hope you enjoyed my analyses this year, see you all back in 2016 (VIEW LINK)
---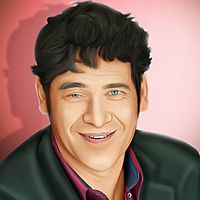 FNArena is a supplier of financial, business and economic news, analysis and data services.
Expertise