2018 Predictions: Rates, The Dollar and Equities
---
It's that time of year again, the weather's warming up and everyone's having a good time. We're going to stuff your Christmas stocking full of economic and stock predictions for 2018 so that you can pull them out over summer and have a very good time.
Each year we invite a panel of experts to give us their predictions on the outlook for rates, the Aussie dollar and Australian equities. Tune in to the video below  for the full story or access select commentary via the article below.
The RBA Cash Rate 
The official cash rate for Australia currently sits at 1.50% a record low that has been in place since the 3rd of August 2016 when the RBA last cut the official rate by 25 basis points. 
The strong consensus from our panel is that the RBA will hike the official cash rate in 2018. All six participants called at least one hike and a three believe that two hikes are on the cards. 
The panel cites inflation and rising interest rates in the United States along with a rosier picture for the local economy as the main forces likely to prompt the RBA into a move. 
"I think it's farcical, we have an emergency setting of 1.5% on the cash rate in Australia. I think they'll rise twice in 2018 and probably earlier than people expect." – Charlie Aitken , AIM Funds
"They will hike. I think what you'll find by this time next year unemployment will have a four handle on it, and a bit like the Fed Reserve, they'll want to go before inflation goes." – Chad Slater  Morphic Asset Management 
"Hike without a doubt. I think the Fed are going to be hiking five times next year, they're going to be behind the curve if they don't. We're going to follow, plus inflation is going to start picking up with wages growth picking up in Australia." – Richard Coppleson, Bell Potter 
The latest statement by Philip Lowe gave few clues on future rates movements, however, the outlook for household consumption coupled with persistent weak wages growth appear to be the primary sources of concern. Since 1990 there have been four rate-hiking cycles from the RBA with the average rise being 2.25% to the official cash rate.
The Australian Dollar 
The Australian Dollar is currently trading at around ~78 cents against the US Dollar, which is at the higher end of a range that it has held for the past two years. It has proven near impossible to predict and has surprised most people with its resilience. 
There was little consensus within our panel when it came to predicting to outlook for 2018. Three have called it lower, two have called it slightly higher and one call sees the level stay the same. 
"The Aussie dollar will be a fair bit lower in our opinion. We also think that US interest rates will surprise on the up-side, i.e. we'll get more than three rate hikes in the US over the next 12 months." – Chris Stott , Wilson Asset Management 
"I'm bullish on the Aussie Dollar, I think it goes to 80. I don't believe that no one thinks that the RBA is going to raise rates twice and I'm very bullish on China. I think the Aussie dollar is basically a commodity currency so I think Aussie to 80." – Charlie Aitken, AIM Funds 
"I think maybe just drifts a little bit higher, maybe 77, 78." - Matthew Kidman , Centennial Funds 
"I'm slightly lower, maybe 70 cents because you've got a tug of war between global growth, it's going to be strong. China growing at 6.4%, the world growing 3.8%, versus the US hiking rates, which I think will be 4 to 5 times. So the stronger US dollar versus that means I think the US dollar will slightly win. So 70 cents." - Richard Coppleson, Bell Potter 
Bullish or Bearish on Australian Equities for 2018? 
The All Ords managed to eek out a ~7% return in 2017. Not exactly the kind of returns to write home about but it could have been a lot worse. With only 3 months to run in 2017 the market was on track to deliver a flat year. However, the All Ords piled on 8% from early October through 'til the end of December, where it closed at 6167 points. 
The recent strong performance has unleashed the inner bull from our panel who, with the exception of Charlie Aitken, believe the local equity market is in for a strong year with some expecting historic market highs will be breached. 
"I am bullish, I don't know where it's going to come from but I do believe that the market will breach its old high at some stage. Whether we make it in the next 12 months, not sure, but I reckon we're in for about a 12% to 15% rise and we will get past that old 6800, 6900 level on the All Ords." - Matthew Kidman, Centennial Funds 
"I think you'll see a double-digit year for Aussie Equities next year. With commodities staying strong next year, GDP doing well globally, things not so bad in Australia - it will be a good year for markets." - Chad Slater, Morphic Asset Management 
"I'm bullish on the equity market for next year. I do think a short-term correction is fairly imminent but I think overall it's going to be a pretty decent year." - Ben Clark , TMS Capital 
"Bullish. We think it could be up north of 10%, really predominantly driven by the US and the improving domestic economy driving our share market high, closer to 7000." - Chris Stott, Wilson Asset Management
Not a Livewire subscriber yet?
Register here and join over 90,000 investors using Livewire for free, and receive insights like these in your inbox every day at 7am.
---

Follow Livewire Exclusive's wires
---
---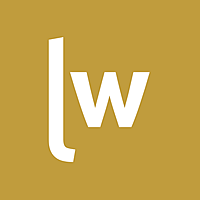 Livewire Exclusive brings you exclusive content from a wide range of leading fund managers and investment professionals.
Expertise