3 biotech investing lessons from a VC veteran
---
Like all good venture capitalists, I started my career in the trenches working on the front line of my target industry, as a molecular biologist at LaTrobe University.
Although it was what I thought I wanted, I quickly realised something was missing for me. I later realised what was bothering me was a major gap I saw between the realities of science and the commercial side, so I decided I wanted to bridge that gap.
Twenty-two years, seven funds and many deals later, I feel sufficiently scarred to talk about my experience and the lessons I've picked up, some of which I hope will resonate, inspire and perhaps give pause.
When I first sat down to write this article and I thought about the lessons I could talk to, I made a list of thirty-three points which is what you'd hope from a VC veteran, but not from a writer in this age of TL;DR ('Too Long; Didn't Read'), so I've tried to pick out my top three.
Lesson #1 - Early-stage investing can be fun, but it can quickly become painful
The first can be seen in Horizon 3 Biotech's mandate – that early-stage investing is exciting and you really get that feeling of being on the ground floor of something that could change the world. But my early-stage experience taught me that there are just too many crashes that result from factors that were outside of my control, like trying to joyride a shopping trolley down a hill – it's fun but the downsides of no steering or brakes quickly become painfully apparent.
Early-stage funding is all about the team and the idea, and in biotech, you know it's going to take longer than anyone expects and that's if it goes well. That long timeline puts a lot of pressure on the team to keep raising as well as work on the product and the clinical trials. No matter how good the product or the team, it may not work out due to a range of factors that not even the best due diligence can surface or anticipate.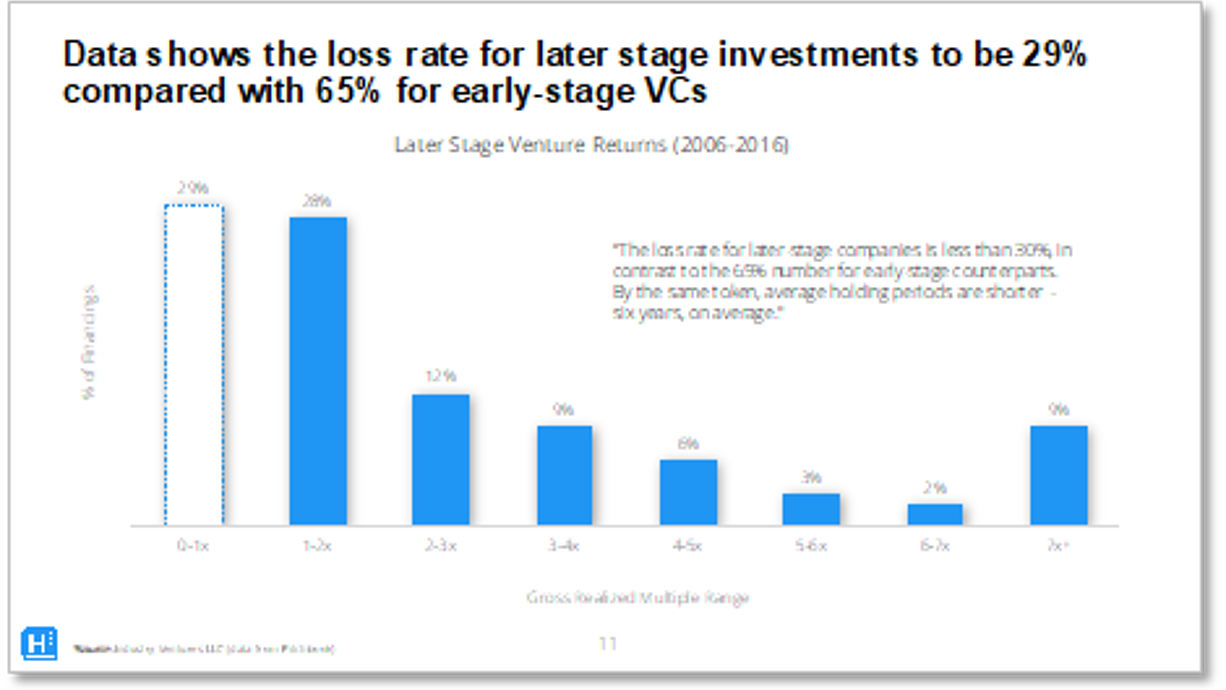 Lesson #2 - Network and reputation are valuable traits
My second favourite lesson is the value of networks. I've made a point of not only building my network over the years but also taking care to build my own brand and reputation – there's no point knowing a lot of people if none of them will pick up when you call. Biotech investing is a numbers game. You need high deal flow on the way in – sufficient flow to provide a good range of high potential teams and ideas from which to choose. The majority of the deals I see come through my network.
However, the Horizon 3 Biotech team's network continues to add value through the rest of the deal. Two key questions for us during our due diligence are:
Can we see a clear exit pathway here?
Who do we know who might be interested in buying this company? 
That way we can have a conversation before time and understand what this company needs to do if they are to be bought, which then means we can quantify how long it might be before we might see a return.
Lesson #3 - Good ideas and good timing
Lastly, there's an awful joke in startup circles: what's the difference between a bad idea and bad timing? Nothing. Touchscreens had been around for some time before the iPhone (starting with Apple's Newton ironically). Nokia conducted market research into the mobile internet with some consumers in 2006, who asked why Nokia thought they might need the internet on their phones when they had it on their desktop at home.
This is less likely to happen in biotech due to the nature of the products and the problems they solve, but luck plays a role in all things. In the technology world, artificial intelligence has been around since the 1950's but, only recently, with faster chips and better algorithms that AI has been able to even begin to deliver on its promise. And so it often is with biotech. Someone can make a breakthrough that can help or hinder a product or a whole business.
Of course, this can't be anticipated however black the swan, but it is something a venture capitalist needs to bear in mind, if for no other reason than to protect their self-image as a savvy investor. Even Warren Buffet has the odd dud.
Conclusion
So those are my top three. One of the things I love about working at Horizon 3 Biotech is the latitude I have been given to mould the mandate according to these and other lessons. That's why, for instance, Horizon 3 Biotech invests in later-stage private and public companies, both local and international, and why, in turn, we can confidently target an IRR to investors of greater than 20%.
That's the other thirty lessons in action
I'll be discussing more of these 30 lessons in upcoming wires. To be notified as soon as they are published, be sure to hit the 'FOLLOW' button below.