3 biotechs changing the future of healthcare
---
Healthcare, like technology, is about innovation. In recent years, scientists have developed a range of new tools to treat a wide range of health problems. These can include early detection systems, allowing doctors to treat diseases before they develop, and treatments that can prevent the development of those diseases. Some companies are working on personalised medicines, allowed ultra-specific, targeted treatment. In this short video, I outline three exciting biotech companies that could change the future of healthcare.

Transcript
Healthcare is all about innovation. Over the last two decades, the tools that scientists use in the lab have become much easier to use, and much better. While many investors are excited about the tech industry, it's the biotech industry that I'm most excited about over the coming decade.

The holy grail is to find tools that screen for a disease, which allows early treatment to prevent the disease. One biotech that we are very excited about is Quanterix. Quanterix is really pushing the limits of the detection. They believe that if they can detect a tiny bit of the disease in blood, then they can detect it before it shows significant symptoms.

We're also seeing treatments that are effective earlier in the development of the disease. That combination means that we will see ongoing innovation. That's very exciting because we believe in preventing disease rather than treating it after it's already advanced. That's where we think Quanterix fits in.

We pay a lot of attention to management teams, particularly in smaller companies, and here you've got a management team that's very motivational.  While everyone talks about sequencing the human genome, they're trying to do something like sequencing the human proteins in diseases.
One other company that we're quite excited about is a company called BioNTech. Their vision is not just to have one tool for treating cancer, but to be able to offer a range of different treatment options. This would allow them to produce personalised treatments, using antibodies, cell therapies, or personalised cancer vaccines. It's a very different mindset to some other companies.

We also like Bluebird, another US-based biotech. This company is all about editing the genetic code. They look at genetically defined diseases and attempt to edit that code. Bluebird has invested a lot of time and money into it, and as now has one of its first products approved in Europe, which is about to be rolled out.

Healthcare exposure to us it's all about innovation. It's all about companies that over the next three to five years, will really challenge and change the standard of care as it is today.
Learn more about the leaders of tomorrow
We seek to take advantage of the changes and developments occurring in the fields of health care and medicine, and offer investors exposure to companies engaged in the provision of a wide range of products and services within the global healthcare ecosystem. Stay up to date with all my latest insights by clicking follow below, or visit our website for more information. 
---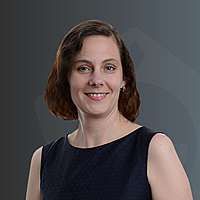 Portfolio Manager
Platinum Asset Management
Bianca joined Platinum in July 2003 having previously worked as a scientist for Johnson & Johnson Research as well as for Novartis in Switzerland. At Johnson & Johnson her major focus was target identification and validation in the area of...
Expertise