3 investing themes that could affect you
---
In this increasingly global society, major shifts overseas almost always end up impacting local investors and consumers. Whether it's local media companies being disrupted by digital media, or local retailers being disrupted by Amazon, the message is clear; the world is shrinking, and country borders can't protect profit margins any longer. We recently reached out to three global fund managers to three global fund managers to hear about some major global investing themes that could impact local investors. Responses come from Peters MacGregor Capital Management, Magellan Asset Management Limited, and Hyperion Asset Management.
Local retailers in the firing line
Wayne Peters, Chief Investment Officer, Peters MacGregor Capital Management
As long-term investors, we are very focussed on business dynamics that may disrupt the economic models of the businesses we own or are considering owning. Of course, the major disruptor presently is the Internet. New models are developing constantly, and most businesses with attractive margins are targets.
Amazon is on the cusp of infiltrating Australia's retail market with low prices, fast delivery, a huge online range of products and a host of other services.
For $11 per month in the US, Amazon's Prime service gives you free same-day delivery on over a million items, 'exclusive access to movies and TV shows, ad-free music, Kindle books, original audio series and unlimited photo storage.' Last year, membership grew from approximately 40 million to end the year with 62 million.
So, successful has this policy been, that it's becoming a threat to Google's online search business. Why waste time comparing prices online across various websites when you know the best deal is likely on Amazon and you're guaranteed free and timely delivery.
Australians haven't seen the power of Amazon yet, as delivery expenses have been so high. But when this changes, electronics retailers such as JB Hi-Fi will be caught in the firing line, along with scores of other major retailers, as they don't have much ability to cut prices and still support such large networks of bricks and mortar stores.
How AI could displace white-collar workers
Stefan Marcionetti, Assistant Portfolio Manager, Magellan Global Fund
Technological advancements are likely to be significant enough in coming years to have vast investment implications. Recent breakthroughs, for example, that have seen computer systems surpassing humans in areas of basic human perception such as seeing and hearing mean that the world could be approaching a tipping point in artificial intelligence that could herald changes akin to another industrial revolution.
The amount of money that companies are spending on research and development in artificial intelligence, the human talent employed in the area and the advances already made indicate that a breakthrough could be close in what is known as artificial general intelligence. This is when computer systems can be as, or more, intelligent than humans across an array of tasks.
Mastered artificial general intelligence in the form of digital personal assistants or driverless cars, for instance, would spark much industrial and social disruption, especially if the white-collar workforce is displaced to the extent, the blue-collar workforce has been. Investors need to be aware that businesses in Australia and elsewhere that have long histories of success might soon face significant disruption.
The platform revolution: Coming for a store near you
Joel Gray, Senior Analyst, Hyperion Asset Management
The platform revolution.  Platforms are transforming industries by displacing methods of commerce and interaction that have existed for decades before.  These include; Amazon, Alphabet, PayPal, and Facebook.
The strongest platforms are driven by the best features, depth and functionality.  Coupled with superior data/information ecosystems and networks are created. As platforms grow, the value created for each user of the platform increases (network effects).  Growth often occurs rapidly because the platforms create value using resources they don't necessarily own or control – the users create the value.
The barriers to rival platforms include the need for scale, talent and a culture of innovation.  The longer the platform exists, the stronger the barriers become.  As these platforms grow in size and power, the industries and business models they disrupt will increase.  
---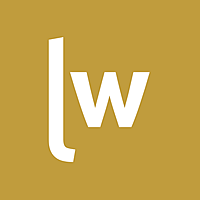 Livewire Exclusive brings you exclusive content from a wide range of leading fund managers and investment professionals.
Expertise