3 IPOs that have impressed
---
We're expecting urbanise to beat prospectus forecasts
Neil Carter,  Executive Director, IFM Investors
Urbanise (UBN) is a one of the best performing IPOs from last year, +164% since last August. They provide a cloud-based eCommerce platform for delivering services to buildings. They have outperformed on just about every metric so far and we are expecting them to beat their prospectus forecasts. The business is strong in Australia and the Middle East, but their platform has equal applicability in the rest of the world. They are making good inroads into Europe and Asia and we anticipate an entry to the US market in the not too distant future. Ecommerce platforms for products are commonplace but much rarer for services due to the complexities of scheduling, delivery, validation of service delivery etc. Urbanise has a competitive advantage and first mover advantage. For their clients, typically Facilities Management companies, the Urbanise platform has the ability to triple their revenues so taking the product is a "no brainer". Urbanise has the potential to be a major global player in this space, effectively the Uber of building services, and we back the management team to execute the strategy.
We rate Citadel's management team and growth prospects
Robert Frost, Head of Investments, OC Funds
One IPO that has impressed the OC Funds investment team is The Citadel Group (CGL), which listed on the ASX in November 2014. CGL is a company that specialises in enabling an organisation's knowledge capital by integrating systems, people and processes to provide information on an anywhere-anytime basis. The company has two key divisions, namely technology and education. We are particularly attracted to the larger technology division which services a number of high quality public and private sector clients under managed services contracts which provide predictable, recurring revenue streams. The company recently announced the transformational acquisition of PJA Solutions, a leading provider of managed technology services to the Australian health and pathology sectors. We forecast that the strategically sensible acquisition will increase the company's EBITDA by over 80% and will be EPS accretive in the order of 40% (assuming no synergies) in FY16. We rate the management team highly and believe that the company's pipeline of organic growth opportunities is solid.
Pacific Smiles impressed us as an IPO
Jeremy Bendeich, CIO, Avoca Investment Management
Pacific Smiles operates branded dental care centres in Australia. Pacific Smiles provides Dentists a range of services including facilities, support staff, marketing, materials and administrative services. The business model allows dentists to maximise their time treating patients, i.e. generating revenue, without the distractions of operating the business of the dental clinic. Pacific Smiles uses demographics to identify locations that are suitable for opening new sites. PSQ also implements a "clustering: strategy whereby they cluster a number of dental centres within a given local area. The benefits of the clustering model include enhanced capacity utilisation management, sharing of staff and flexible opportunities for dentists to build their practices, brand awareness and marketing efficiencies and cross referrals between practices and dentists. We see a big organic rollout ahead for their dental centres. We see dental services as ripe for corporatisation via the Pacific Smiles model. Corporatised dental business have scale procurement, marketing, compliance training and utilization advantages over stand-alone dental practices.
---

Follow Livewire Exclusive's wires
---
---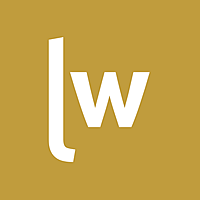 Livewire Exclusive brings you exclusive content from a wide range of leading fund managers and investment professionals.
Expertise