5 companies likely to benefit from a COVID-19 vaccine
---
As with everything else, there are two camps when it comes to investment conditions today. There are two camps regarding whether the market is expensive (it probably is), whether economic conditions are deteriorating or improving, whether governments and central banks can continue Keynesian intervention indefinitely, and there's two schools of thought as to whether there'll be a vaccine.
How do we position for a vaccine and for no vaccine simultaneously? We have already put a great deal of thought into positioning for the development of a vaccine. We'd want to be fully invested but the candidates may look a little different to what you might expect.
In an expensive market we think there are opportunities that would make value investors' mouths water.
A precondition for being more fully invested is definitely clear progress towards the approval of one or more vaccine candidates. While the news would be resoundingly positive it is not easy to conclude however that markets would be higher. That's because current market winners, which dominate indices by market weight, could be met with selling as investors rotate capital into companies with businesses that have suffered under lockdown conditions but which could bounce strongly in a vaccine-inspired reopening. We have been searching for these companies – those that play the part of 'vaccine insurance' – and we list a few of them in this blog post.
That vaccine debate produces a conundrum for investors, because superficially it would seem that backing investments that are leveraged to good news regarding a vaccine must perform poorly if no vaccine is developed. Conversely, businesses that perform well in a 'no vaccine' world – those that benefit from lockdowns and work from home restrictions – must do poorly if a vaccine is discovered and widely distributed.
One question is whether there are businesses that do well under either scenario – the structurally growing companies, those with less exposure to economic conditions. The market seems to have answered that question with the star difference in the performance of the shares of businesses that are benefitting from the tailwinds of stay-at-home restrictions but also have long runways for growth. A second question worth contemplating is whether it might be time to rotate at least some capital out of these structural growers, on the basis that they might now be expensive, and into those companies that have performed less well under lockdowns but offer some optionality over the development of a vaccine.
As at 19 August 2020, there are just more than 135 vaccines in the Preclinical Phase and not yet in human trials. There are 20 vaccines in Phase 1 trials, 13 in Phase 2, eight in Phase 3 trials and two have received approval for early or limited use (see appendix for description of each phase).
The Astra Zeneca / Oxford vaccine candidate, called 'ChAdOx1 nCoV-19', is currently the leading hope for a return to normal. The vaccine has provoked an immune response in humans (something that hasn't occurred, for example, in sufficient numbers in Sweden's attempt at herd immunity) and hasn't yet caused serious side effects.
As an aside, Prime Minister Scott Morrison has announced, while visiting the Astra Zeneca campus at Macquarie Park in Sydney, the Australian government has signed a letter of intent to procure the University of Oxford's vaccine for SARS-CoV-2 (the virus that causes COVID-19) and to provide it free to all Australians.
Of course, the risk remains that triggering an immune response may still be insufficient for complete protection against the virus and that's one of the questions that Phase 3 trials, now being conducted in some of the world's hotspots like South Africa will answer. While media reports suggest results from this trial are expected at the end of the year, our channel checks suggest early results will start emerging in October.
If a vaccine is successfully discovered, trialed, developed and distributed there are a bunch of companies, whose share prices reflect a continuation of lockdown conditions, that will re-rate very quickly. It may therefore make sense to have some exposure to these companies, especially if their share price are currently discounting current circumstances to continue in perpetuity.
So, who are some of these 'Grimy Growth' companies that offer vaccine insurance?
Company 1: IDP Education (ASX: IEL)
This company is at the forefront of foreign students returning to universities desperate for revenue. Importantly unlike other vaccine insurance stocks, the company's revenue can bounce even in the absence of a vaccine thanks to students being more willing to quarantine during their length of stay. Keep in mind however University capacities are currently lowered.
The second half of FY20 was stronger for the IELTS (International English Language Testing System) division with student placements also better than consensus. Importantly, during a period with closed international borders, overhead was cut from around A$21 million per month to A$12.5 million per month between March and June (including A$4 million of govt subsidy benefits). This would imply gross profit in the fourth month period was around A$70 million.
Overheads will inevitably increase to around A$18-19 million per month as temporary salary cuts (20 per cent) and govt subsidies reverse. The average monthly overhead costs in the second half of FY20 was less than the $18 million expected when the company raised capital. It is also expected to have fallen further since the end of the financial year, meaning there is excellent operating leverage if students begin returning ahead of the rolling off of JobKeeper.
If we use the number provided by the company at the time of the capital raising in March for the first eight months of FY20 to extract the performance of the company in the four months to June, we get revenue having declined 47.7 per cent to A$107.1 million, while EBIT was down 51.8 per cent year over year to A$11.8 million.
Cost reductions in the latter period and pre COVID-19 prosperity helped the company report EBITDA of $19 million versus an expected loss of nearly $10 million. The company's cash balance at the end of FY20 was $307 million.
Company 2: Corporate Travel Management (ASX: CTD)
Many question marks were raised about this company pre-COVID. The business has been under pressure, but we note 81 per cent of revenue is generated overseas where essential travel has occurred as normal. We also note that the absence of an emergency capital raising has dispelled pre-COVID-19 concerns about quality of the accounts.
Company 3: Sydney Airport (ASX: SYD)
Air travel in Australia is down almost 98 per cent. Such restrictions reflect Stage 5 lockdown conditions that seem inconsistent with, for example, Victoria where 25 per cent of construction workers are permitted on site despite Stage 4 lockdowns being in place.
There seems to be no reason why passengers from one state with no community transmission couldn't travel to another state or territory experiencing the same absence of community transmission. Even without the development of a vaccine, triple digit growth in revenue would could occur if the number of flights move from 98 per cent down to 75 per cent down.
Company 4: Webjet (ASX: WEB)
Webjet is another vaccine insurance stock with strong upside leverage to a recovery. The recent results however suggest that recovery is currently more distant. The company remains highly sensitive to border closures and hotspot lockdowns.
Webjet's online travel agency was on track to breakeven by August however the closure of the NSW/VIC border and Melbourne's lockdown has delayed that milestone.
The company clearly experienced challenges in the second half of the financial year. Revenue fell 75 per cent to $48 million, and highlighting the extreme operating leverage, an EBITDA loss of 60 million was an almost 200 per cent decline.
The company noted its cash burn in the first quarter of FY21 is $10.5 million per month and this is helped by $3 million of revenue and $700,000 of government subsidies. The company reported liquidity of $420 million suggest cash burn is currently not an issue.
Thanks to indisputable pent up demand, leisure travel will return with force in the advent of a successful vaccine.
Company 5: Tyro Payments (ASX: TYR)
Tyro provides small businesses with merchant credit, debit and EFTPOS services. Think of the machine you use to 'tap and go' at the café when buying a coffee. If it's a machine not owned by the big four banks it is likely to be a machine owned by Tyro. That's because Tyro is Australia's fifth-largest merchant acquiring bank by terminal count. At June 30, 2020, the company had 62,722 of those tap-and-go point of sale terminals in circulation with just over 32,000 merchants.
Most of those merchants however are in the retail and hospitality sector (Victoria represents 23 per cent of transaction value), which of course have been hit hard by lockdowns and border closures. Prior to COVID-19 the company was on track to hit its prospectus forecast. Transaction values in hospitality were growing at 47 per cent annually prior to COVID-19. They slumped by a third between March and June resulting in annual payments-related revenue growth of 10.4 per cent.
Important is the massive operating leverage displayed in the results. Tyro's EBITDA loss declined by almost half despite revenue increasing just 11 per cent.
Tyro's banking services offers bank accounts and business loans to SMEs. Over the course of the year to June 30, 2020, which includes the COVID-19 lockdowns, Tyro grew by 50 per cent to 3,600 the number of accounts. It also wrote $60.1 million of loans, which was a record. Investment income consequently grew by nearly a third to $3.6 million.
A vaccine could mean the company's growth targets and prior growth rates aren't dead, merely deferred.
Appendix: A Summary of The Vaccine Testing Process (notes some phases may be combined in some trials)
PRECLINICAL TESTING: Scientists inoculate animals (typically mice or monkeys) to establish an immune response.
PHASE 1 SAFETY TRIALS: A small sample of humans are inoculated by scientists to test safety and establish appropriate dosages, and further confirm an immune system response in humans.
PHASE 2 EXPANDED TRIALS: Further safety efficacy is established as well as immune system responses. Sample sizes are expanded to hundreds of individuals and the samples are parsed, for example by age (children and the elderly), to determine what if any differences in reactions are triggered.
PHASE 3 EFFICACY TRIALS: Sample sizes are expanded to thousands (and tens of thousands in the case of ChAdOx1 nCoV-19) to help determine whether side effects emerge. Phase 3 trials are real world trials and scientists hope many recipients are subsequently exposed to the coronavirus, which is why multiple trails will be conducted in world hotspots. Scientists wait to see how many become infected, compared with volunteers who received a placebo. It is Phase 3 trials that determines if a vaccine affords protection from the coronavirus. The US Food and Drug Administration explained in June, that in order to be considered effective, a minimum of half of vaccination recipients must be protected.
APPROVED: Each jurisdiction's regulator reviews results from Phase 3 trials and decides whether to approve. Given the current pandemic's impact on lives and livelihoods an emergency authorisation may be granted ahead of a formal approval. Once approved, a vaccine is licensed for distribution, while scientists continue to monitor for efficacy, safety and side-effects.
Get investment insights from industry leaders
Liked this wire? Hit the follow button below to get notified every time I post a wire. Not a Livewire Member? Sign up for free today to get inside access to investment ideas and strategies from Australia's leading investors. 
---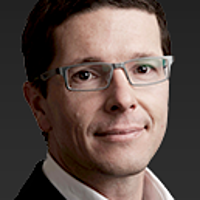 Chief Investment Officer
Montgomery Investment Management
Roger Montgomery founded Montgomery Investment Management, www.montinvest.com in 2010. Roger brings more than two decades of investment, financial market experience and knowledge. Roger also authored the best-selling investment book, Value.able.
Expertise