5 stocks that exceeded expectations
---
Each week through reporting season, Livewire is asking a group of Buy Side Managers to pick one earnings result that they think was the standout earnings result of the week. Responses from Julian Babarczy, John Murray, Hugh Dive, Josh Kitchen at K2, the Nikko AM team, and Dean Fergie at Cyan. 
Mineral Resources over-delivers again
Julian Babarczy, Regal Funds Management
If there is any one company that has perfected the art  of  under-promising  and  over-delivering, it is undoubtedly Mineral Resources Limited (MIN):  (VIEW LINK) 
Villa World: Under the radar for too long
Josh Kitchen, K2 Asset Management
Trading on a non-demanding PE of only 7.3x with a fully franked dividend yield of 7.6%, a healthy balance sheet and 5+ years of land bank, Villa World has flown under the radar for too long: (VIEW LINK) 
Result of the week was CSL
Hugh Dive, Atlas Funds Management 
Whilst CSL's headline numbers were pre-announced in January, the granular details provided the market with greater confidence that CSL's growth story will continue to deliver in the medium term: (VIEW LINK) 
You can build on Boral 
John Murray, Perennial Value Management 
Boral delivered a sound 9% increase in underlying December half-year earnings of $149 million. The interim dividend was also up a very healthy 9% to 12 cents per share, fully franked:  (VIEW LINK) 
Boral Remains attractively valued
Nikko Asset Management Australia  
We expect Boral to deliver robust earnings growth in the medium term on the back of the buoyant construction sector and the acquisition:  (VIEW LINK) 
Afterpay's  sales jump 370%
Dean Fergie, Cyan Investment Management 
Afterpay's  1H17 result produced some truly astonishing trading metrics: underlying sales of $145m (+370%); revenue of $6m (+417%) and an inaugural operating EBITDA profit of $0.6m: (VIEW LINK)
---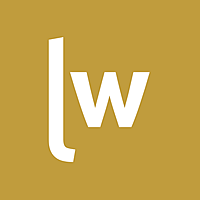 Livewire Exclusive brings you exclusive content from a wide range of leading fund managers and investment professionals.
Expertise