We have changed our view on a number of stocks on the back of the recent results season. Here we summarise our views on 5 stocks we like today, namely Woolworths Group, Cooper Energy, Senex Energy, Caltex Australia and News Corporation.
 
Woolworths Group
 
Woolworths recent share price weakness can be attributed to a mildly softer than expected FY18 result (Big W) and slower 1H19 sales growth in its Australian Food division (c.70% of Group EBIT).
Interestingly, the transition of phasing out single use plastic bags has been problematic for the major supermarkets, as consumers purchased fewer items per basket. Nevertheless, based on similar programs executed by supermarkets internationally, we expect this to be a temporary adjustment.
Holistically, our investment thesis in Woolworths is supported by the likelihood of further capital management. WOW recently announced a 10-cent special dividend and a successful divestment of both its pubs investment in ALH Group and its petrol sites business should underpin further capital management initiatives. 
Cooper Energy & Senex Energy 
 
These two mid-tier domestic gas producer/developers have projects which will increase supply of uncontracted gas to the east coast gas markets. The ACCC's forecast gas price is $8.75-$11.00 and even under the Labor Party's policy of the ACCC setting a "benchmark" price for gas, the ACCC has stated this is expected to be based on LNG net-back prices.  

In the case of Cooper Energy, its revenues are expected to grow from FY18 $67.5m to more than $300m in FY20, with production from the Sole field in the Gippsland Basin Victoria to commence in FY19, followed by its Manta development.
Senex is developing the Atlas project in Queensland, which was granted by the state government to develop gas supply for domestic users. The field is in a well-defined area surrounded by LNG export projects, so its production outlook is relatively low risk for an unconventional gas field.
Senex's revenues are expected to grow from FY18 $73.1m to more than $200m in FY20.  Our decision to own both companies is to diversify the risk of project timing and completion and to aggregate a position in the major sources of new domestic gas supply for the east coast in the near term and out to the mid-2020s. Importantly, these companies are not integrated electricity retailers nor LNG exporters, so they are not the focus of political regulatory scrutiny while they are adding to the domestic gas supply.  
 

Caltex Australia
 
The Caltex 1H18 profit of $296m was a record result but at the lower end of guidance due to a weaker than expected refiner margin in June. However, the decline in the share price was driven by disappointment in the lack of restructuring to enable the return of the company's significant franking credit balance to shareholders.
The strategic review resulted in plans to "explore" forming a partnership with a property company and the ultimate sale of 15-25% of the site portfolio which is valued at $2b. 

Whilst acknowledging this as a positive first step, its quantum was underwhelming. It may, however require greater investor activism to realise this value. Unambiguously, we see potential strategic value in the company's assets and took advantage of the share price reaction. 
 

News Corporation
 
News Corp's (NWS) FY18 result highlighted the continued strength in its Digital Real Estate business, driven primarily by growth in REA. Top line trends in its US Realtor business were also encouraging. While, operating trends for Foxtel remain challenging, the recent Foxtel-Fox Sports merger should provide more compelling sports programming and cost synergies.
NWS's valuation metrics are attractive on a sum-of-the parts basis and the retention of net cash on its balance sheet underpin its investment proposition.
 
---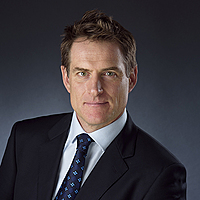 Chief Investment Officer
Blackmore Capital
Marcus is the co-founder and CIO of Blackmore Capital. Marcus' career spans over 27+ years focussed on Large Cap Australian Equities including work as a research analyst at McIntosh/Merrill Lynch, Portfolio Manager at Cooper Investors, and CIO...
Expertise