A global "DIY" company beating even the most optimistic forecasts
---
A consistent theme emerging from the Fairlight portfolio over the past few quarters has been the outperformance of companies that seized the opportunity to invest throughout the pandemic-driven uncertainty without trying to optimise short-term earnings via myopic cost measures. Cordless power tool manufacturer Techtronic Industries, profiled in September 2019, is an example of a portfolio holding that maintained its long-term focus and capitalised on the missteps of its competitors.

Pandemic highlights long-term focus
In March 2020 global economic activity plunged due to the pandemic restrictions. While most competitors turned to cost-cutting to protect short-term margins, Techtronic saw this as an opportunity to rapidly gain market share. Management continued to invest in new product development, sales coverage and, crucially, inventory. With the benefit of hindsight, this was a valuable decision, with Techtronic delivering organic revenue growth of 13%, 42% and 52% over the following reporting periods, significantly outperforming its peers (Figure 1).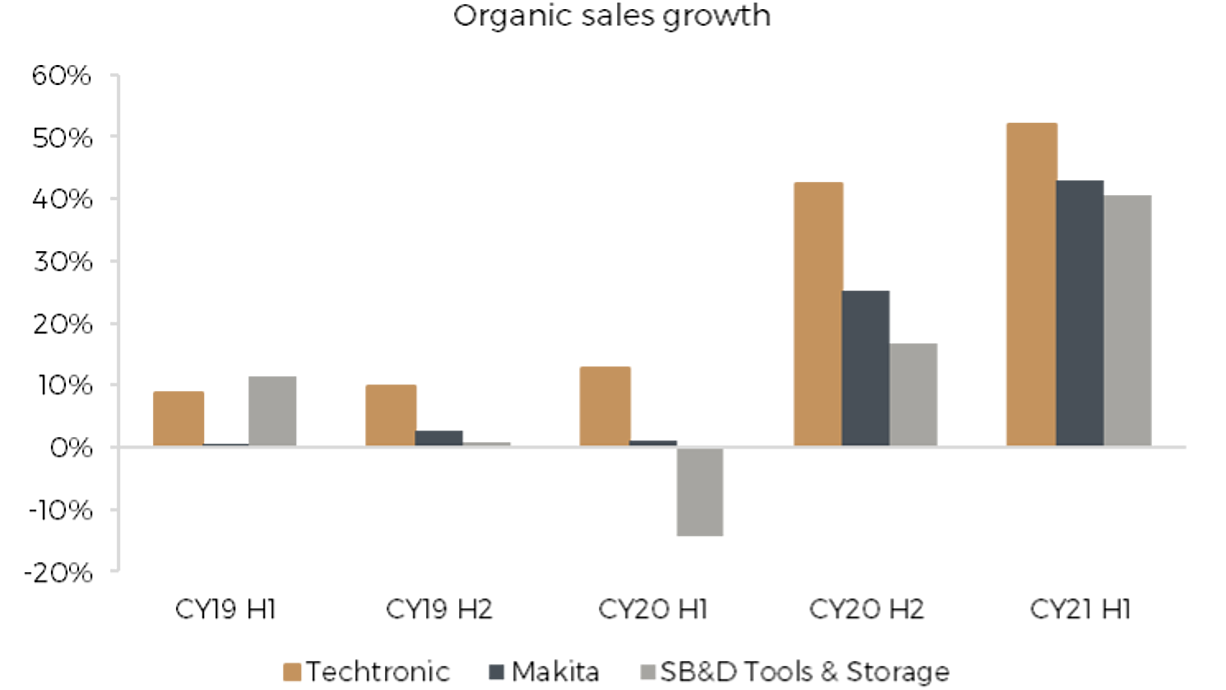 Figure 1. Source: FactSet, Company Data, Fairlight Estimates
When you have a window to take market share or to grow at the expense of your competitors instead of just tiptoeing through the window, you slice right through it, you rip the market share out of their hands with bold aggressive investment - Joseph Galli, CEO of Techtronic Industries
Importantly, given the platform nature of cordless power tools and the associated switching costs, these market share gains have locked in a significant new cohort of customers into the Techtronic ecosystem which will likely lead to further market share gains over time. Once customers purchase their first Ryobi tool, for example, they are highly incentivised to turn to Ryobi again when buying additional tools as batteries aren't compatible across different brands.

Winning culture based on intrinsic motivation
Fairlight credits much of Techtronic's success to its culture of 'continuously raising the bar' that CEO Joseph Galli has championed since joining in 2006. Galli's approach sets increasingly ambitious targets, while empowering his decentralised teams with adequate investment and resources to hit these targets. Under his framework, unfavourable weather patterns, tariffs, inflation or even a global pandemic are not excuses for underperformance. At first glance, this may appear to be a difficult work environment but for the employees that Techtronic attracts, Galli's leadership is extremely motivating.
There are people that think I'm out of my mind and don't like it but what I've learned is if you set a high enough target you'd be amazed how the women and men in this company respond when they know you're serious. For me the number one way to motivate large groups or small groups is to create an environment that is all about winning – Joseph Galli, CEO of Techtronic Industries
Galli's unorthodox approach is supported by academic literature. According to traditional incentive theory, people are motivated to do things because of external rewards (Hall, 1940). The theory suggests, unsurprisingly, the greater the reward, the stronger the motivation. In a work setting, that reward is usually monetary, which explains why most companies put significant effort into designing appropriate remuneration schemes. While monetary incentives no doubt work to a degree, many studies show that it is intrinsic motivation (e.g. the desire to rise to a challenge amongst Techtronic's employees) that can be a much more powerful motivator (Csikszentmihalyi, 1975, 1988; Deckers, 2014; Falko & Engeser, 2018).
Hiring young and self-selection
An important reason why Galli's leadership has been so successful lies in Techtronic's hiring policy. Whilst from time to time the company is prepared to hire at the senior level to fill a specific technical or knowledge gap, Techtronic is fanatical about hiring young graduates, both in the US and internationally. By hiring young, only those who thrive in an environment of constant challenge remain over the long term, thereby driving continuous improvement in the overall talent pool within the group. As younger employees progress through the ranks, the company's culture and values permeate throughout the organisation, driving a self-reinforcing cycle. These dynamics have been at play for well over a decade at Techtronic, which we believe provides an unappreciated and difficult to replicate competitive advantage over its competitors.
I like self-selection. I don't want anybody to work in this environment that doesn't like it. I only want people to love it – Joseph Galli, CEO of Techtronic Industries
The Fairlight View
Techtronic is driving a generational shift from corded to battery power tools. The company is growing sales and profits rapidly thanks to its scale advantages and captive customer base. Its long-term focussed management and unique culture are not as often celebrated but it is Fairlight's view that these are meaningful, sustainable competitive advantages that are fundamental in explaining why the company manages so often to raise the bar past even the most optimistic of forecasts.
Never miss an insight
Enjoy this wire? Hit the 'like' button to let us know. Stay up to date with my content by hitting the 'follow' button below and you'll be notified every time I post a wire. Not already a Livewire member? Sign up today to get free access to investment ideas and strategies from Australia's leading investors.
---

Follow Alvise Peggion, CFA's wires
---