A global marketplace leader you've never heard about
---
November was a wild month in global markets between the conclusion of the US election and multiple rounds of good news regarding vaccines for Covid. We welcome the end of such a contentious election and, more importantly, the welcome news of light at the end of the Covid tunnel.
The removal of election uncertainty and the prospect of a post-Covid life both bode well for global growth, even if it will be a good while longer until enough of us are vaccinated for life to return to normal.
We will take a moment here to speak to one of the Fund's newest additions, Norwegian-based Adevinta (FRA: AD5B). Adevinta operates online classifieds businesses across 12 countries in Europe, Latin America and North Africa. The business has significant scale with an average of 1.4 billion visits per month across its collection of leading brands across generalist, automotive, real estate and job classifieds. Adevinta was recently spun off from Schibsted, a multinational media and internet conglomerate, which still owns a significant chunk of the business. The company is run by long-tenured management, Rolv Erik Ryssdal, who was the CEO of Schibsted for most of the prior decade. Schibsted's shares delivered a total return of roughly 1,000% in the nine-plus years that Ryssdal led Schibsted, speaking volumes about his operating and capital allocation chops. 

Adevinta's leading brand is Leboncoin, which is the dominant generalist portal in France with more than 28 million average monthly visits. Leboncoin has leveraged its user base to build market-leading positions in automotive and real estate classifieds, working with roughly 20 thousand car dealers and 40 thousand real estate agents in France. Think of Gumtree, Carsales and REA all under one roof. More recently, Leboncoin has been working on transitioning from a pure classifieds business to participate in the transactions that happen on its platform. The business has strong network effects, as more users attract more listings and vice versa, creating long-term sustainable advantages with increasing optionality. The company is also seeking to replicate the success in France into faster-growing markets, namely Spain and Brazil, which are in earlier phases of their digital transformation. 
The thesis recently strengthened when Adevinta announced the acquisition of eBay's classifieds business, which eBay viewed as non-core. The acquisition gives Adevinta access into new markets such as Germany, Canada, Benelux, the UK and Australia (including Gumtree itself) to create a globally scaled classifieds leader. Notably, eBay will become a major shareholder in Adevinta as part of this deal, speaking well to its view of the quality of the assets Adevtinta is buying and the ability of Adevinta's leadership team to enhance their value. We're excited to invest alongside patient capital in a company with market-leading positions and long runways for growth.

Take a different approach to investing
Lakehouse Capital embraces a long-term, high-conviction approach that seeks asymmetric opportunities. Hit the 'CONTACT' button below to find out more.
---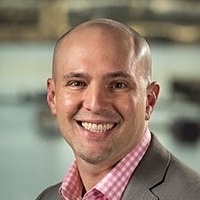 Former Co-Founder
Lakehouse Capital
Joe is the former co-founder. Please visit and follow Donny Buchanan and Nick Thomson for the latest insights around Lakehouses's unique concentrated investment approach that focuses on the key themes of Intellectual Property, Network and Loyalty...
Expertise