A good year ahead for junior resources
---
It is that time of year where we reflect on the previous 12 months and look towards the next. For all intents and purposes 2016 has been a bumper year for the juniors and mid-cap resource stocks following five years of pain, with our view being that 2017 again will be a good year for the sector. The increase in the gold price has fuelled resurgence of investment into the sector, and key commodities to watch in 2017 include gold, lithium, graphite, nickel and zinc. Our view is that bulk commodities will subside in 2017 after a strong year to date. The 'Trump effect' has been overblown, with China to remain the biggest driver in year ahead, and volatility being the key theme in next 12 months in the face of improving fundamentals. Our review of 2016 and forecasts and views for 2017 are covered in our inaugural 'Blue Book', which also includes our thoughts on ~50 largely ASX and TSX listed resource companies. Livewire subscribers can download it through the link below:
---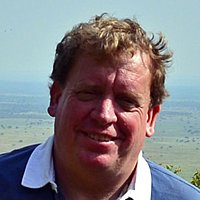 Senior Analyst
Independent Investment Research
Mark is a Senior Resources Analyst for Independent Investment Research, with a focus on junior and mid-cap listed resources stocks. With over 10 years as an analyst, following on from 17 years as a geologist, he has a good insight into the sector.
Expertise