A high growth opportunity in volatile times
---
Self Wealth (SWF) is a platform with a unique product offering that offers flat-price online broking and ancillary services.
At present there are 4 separate revenue streams:

Broking - Self Wealth offers Australia's cheapest online broking, investors pay only $9.50 a trade irrespective of trade value with no strings attached. Investors are able to invest under their own HIN (CHESS sponsored), hold the stock directly, and without paying monthly account fees or subscriptions.

Interest on client funds - Self Wealth benefits by collecting an interest spread on client funds held within the platform. The client funds are held in segregated individual accounts for the benefit of the client, significantly reducing counter-party risk for clients.

Subscriptions - Platform users can access additional features for a subscription fee of $20 a month. This allows them access to trading and portfolio data to provide actionable insights for investors. In particular, high performing portfolios can be filtered and replicated easily by users.

ETF fees - An ETF has launched that is constructed using the data collected via the strategic relationship with BGL. The portfolio holds a number of liquid ASX 200 constituents, has outperformed the market benchmark, and is rebalanced quarterly.
There is significant scope for additional revenue streams to be developed at very low incremental cost that will become increasingly more valuable as the user base grows; we have made suggestions to the management team and it is to be seen whether these will be pursued. The company also has a number of significant organic growth opportunities within its current product lines: International trading, multiple trading account functionality and a new mobile app are all in development and have the potential to further increase the company's rate of growth in the near term.
The strength of the self wealth model is its low touch, automated, highly scalable approach. Prior to the COVID19 curfews, it was growing strongly year on year: having grown all key metrics by more than 100% between January 2019 and January 2020. The effect of current curfews has been like pouring petrol onto an already roaring fire. In the most recent March quarter vs the December quarter: Trade volume grew over 100%, Client cash held grew over 150% and active users grew by almost 50% (achieving almost 70% of their previous annual growth target in 3 months).

We believe this growth cannot be looked at in isolation but is a validation of the structural shift we see in the local online broking markets. Self Wealth is unequivocally the lowest cost provider in the market providing a large incentive for new users to try the service; this consequently leads to increased client 'stickiness'. The platform is very stable and in the recent market volatility, outperformed it's larger competitors (Commsec and Nabtrade) in terms of uptime. We note that market trade volumes are correlated with overall market volatility, meaning that Self Wealth may benefit from the higher than usual levels of market volatility.

It is clear that Self Wealth has been profitable since the month of March and we expect this to continue going forward. Our information gathering suggests that April may very well be another record month of growth for the company. The increasing scale of the company's operations will lead to a fall in incremental costs. Our internal growth model suggests a base case EBIT projection for FY21 of ~$6.5 million; with our upper case scenario being multiples of the base case. Currently trading at an undemanding $45 million market cap, this represents a forward projected EBIT multiple of only 7x.
This is an excerpt of Datt Capital's comprehensive research note on Self Wealth.
We're always looking for new investment ideas
Datt Capital diversifies investments across asset classes and duration to reduce risk while maintaining relatively concentrated exposure to attractive investment opportunities.
To be the first to hear from us, click the 'follow' button below.
Disclaimer: This article does not take into account your investment objectives, particular needs or financial situation; and should not be construed as advice in any way. The author holds shares in SWF.

........
Disclaimer: This article does not take into account your investment objectives, particular needs or financial situation; and should not be construed as advice in any way
---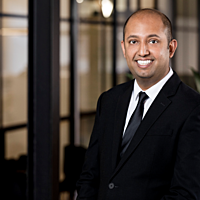 Emanuel is the Principal of Datt Capital, a boutique Melbourne-based investment manager focused on identifying high growth and special situation opportunities.
Expertise