A leverage opportunity in a forgotten thematic
---
Investing in quality resource companies can let you leverage price gains in an underlying commodity. The challenge is that many commodities today have already had their run. 
In a market so saturated by information it sometimes takes  a value investor to pick through the dark corners of the resources market to find a forgotten thematic with real legs.

Find out more
Collins St Value Fund has gained 18.4% p.a. (gross) since inception more than three years ago, and charges zero management fees. Find out more.   
---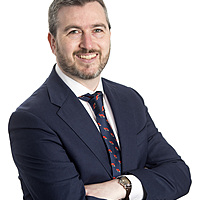 Managing Director and Portfolio Manager
Collins St Value Fund
Michael is the MD and one of the founding partners of the Collins St Value Fund. The Collins St Value Fund is one of the best performing Funds in Australia - having ranked among the top 10 performing funds across all Australian Equity mandates by...