A positive outlook for global income
---
It's been a tough year, but there's some positive news for investors seeking income from global equities in our latest Global Income Quarterly report.

For those not familiar with the report, it provides an overview of global dividends, based on Plato's internal quantitative research.
For the period ending September 30, our data shows global dividends fell -13% when compared to the previous corresponding quarter (September 2019). The good news? Well we're now seeing a significant pull back in that dividend reduction. This was roughly half the fall in dividends last quarter where dividends fell -28% (Q2 2020 compared to Q2 2019 -28%).
Further positive data in the global income space shows 37% of dividend paying companies actually increased or initiated dividends, compared to the same quarter last year. 17% decreased dividends, while the impacts of COVID still reverberate through the 18% of global stocks that cut dividends completely. Again, this number is significantly down from Q2, when 29% of (previous) dividend paying global equities cut dividends completely.
The list of global stock cutting dividends to zero in Q3 included large, well-known companies such as Walt Disney and Foot Locker.
US and Asian equities lagging Europe for dividends
It's always interesting to look at global dividend data from a geographic perspective and once again we saw mixed results across jurisdictions in Q3.
Q3 saw dividends across Asian markets fall -20.8%, compounding a weak Q2 with another substantial fall. In North America fell -12.2% versus the previous corresponding quarter.
In contrast European dividends held up relatively well, down -4.7%.
Europe was the only region with any constituent countries that increased their dividends. This included Portugal (+14.5%) and Switzerland (+65.2%). German and French companies increased dividends but this was largely a timing effect with deferrals from substantial payers. Companies delaying regular Q2 dividends to Q3 included Continental, Deutsche Post, Total SE, LVMH & Daimler.
The outlook for global income
Each quarter our quantitative analysts produce a proprietary dividend cut model. It gives us unique insights in future dividends.
Coronavirus continues to create a challenging backdrop for global companies. Despite Plato's aggregated dividend cut model predicting an elevated chance of future dividend cuts (19%), there has been a further positive pull back from recent highs.
Global dividend cut probability monthly (01/2002 - 09/2020)
Our model was very accurate in predicting the magnitude of the dividend cuts in Q2 and the small predicted pull back was evident in Q3. Hopefully the further reduction in the probability will signal future respite from companies cutting dividends.
The bottom line
Global developed market companies paid out $A394bn in Q3 and remain a great opportunity for investors looking for diversification in their income generating strategies. We are confident that we'll see a sustained increase in the strength of global income over the coming 12 months.
Stock selection and avoiding dividend traps remain key for investors wanting a piece of the global income pie. 
Learn more
The wire above is an extract from Plato's Global Income Quarterly report which you can find in full here
---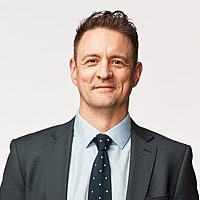 Senior Portfolio Manager
Plato Investment Management
Daniel is lead manager for the Plato Global Shares Income Fund and Global Low Carbon Fund. Daniel is the chair of the Plato ESG Committee. Prior to joining Plato he was a Portfolio Manager at Realindex Investments, responsible for global equity...