A potentially investable mental health breakthough
---
Everyone agrees that mental illness is something we need to do more about. So it's heartening to know that the Australian Life Sciences industry is potentially able to do something about it. A couple of years ago I wrote about a diagnostic tool being developed by a Sydney-based company now called Medibio (ASX: MEB). That company believes that its technology can become the basis of world's first quantitative, evidenced-based test for mental illness. It's made a lot of progress since my report came out. Earlier this month Medibio reported that a study at the University of Ottowa in Canada had shown that its diagnostic could accurately classify mental illness, using only measurements of circadian heart rate, in 83% of cases. Psychiatrists can generally only manage 70% accuracy while primary care practitioners only get it right 33-50% of the time. When you consider that the economic burden of depression is larger in many countries than the burden of cancer there is considerable upside to be gained from tools that improve diagnosis and therefore treatment efficiency and patient management.
---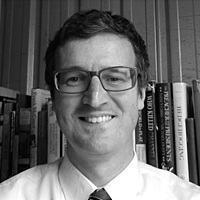 Founder and Senior Analyst
Pitt Street Research and NDF Research
I am an equity research professional who worked in stockbroking from 2001 to 2015. After 15 months doing investor relations I returned to equity research with the founding of NDF Research. With Marc Kennis I founded Pitt Street Research in July 2018.