A quality stock with a hidden advantage
---
The world's most valuable resource is not oil, but data. Companies that can collect unique data on users, and then leverage it, can have a massive edge over their competitors. This dynamic can lead to a handful of winners emerge in each market, creating some exciting investment opportunities if you can spot the future winners early on.

As part of a recent 30-minute full interview, we asked Michelle Lopez, Head of Australian Equities at Aberdeen Standard Investments to discuss a quality stock the market was overlooking. In the following snippet, Michelle outlines a billion-dollar stock with strong financials and 40% of its global market. 
As well as this, the company also has a hidden advantage through its ability to capture and use huge amounts of data. But for now, at least, the market has completely overlooked the opportunity.
Transcript:
There's a stock that we bought, initiated two or three years ago, but we've been adding to in quite a material way. And that's Vista Group (ASX:VGL). I'm not sure if you're familiar with Vista. So Vista is a provider of software services to the cinema industry globally.
So again, to the points that I was making earlier, this is a piece of software that is mission-critical. The company, the cinema cannot operate without it. It's a POS. So it does all the ticketing, it does all the scheduling, it does all the customer feedback engagement. They have 40% global market share. And if you strip out China, it's closer to 50% although they are now participating in China as well.
So, when you think from a quality perspective, now this is a business that mission-critical software, strong recurring earnings, absolute leader in the industry, and the other player, which is in the industry has actually pulled out capital and said they're not going to invest any further. So they are the leader and will continue to be. And I'll go through the financial side in a sec, but really that's the cinema part.
There's a part of this business which is called Moovio and this is where we feel the market is underappreciating or it doesn't really get what they're trying to do here.
And Moovio is a data analytics company. So, essentially, they're aggregating movie-goers data. So, any point of contact anonymously of course, and that gets stored into a central database. So, when Vista Cinema has almost 50% global market share, you can imagine the depth and the value of this data. So what Moovio and Moovio Media is doing is going to the actual film studios and they have signed contracts with the major film studios that they can tap into this data.
And what that helps them then is pre-production assessment of customer behaviour but also with their digital advertising. When you think about the size of the digital advertising market, it could be huge. And it's a very small part of the business, but we feel that it could actually be as large as the core of the business, which is the cinema software.
So, its margins are in excess of 30% and have consistently been so. It's got ROE in the mid-teens, but actually expanding because the Moovio part, there's a huge amount of operating leverage there. And then it's been profitable, which not many of these tech stocks have for 10 years. And the other piece of it, it pays a dividend, a very small one, but it pays a dividend and has consistently done that.
So when you look at it on EV to sales, and it's trading on four and a half times, EV to sales on a 12 month forward PE of 34 times, 35 times, to us, that reflects, given what we know and where there's that latent upside that that isn't being factored in, we still think it represents value. 
Taking the right decisions to build the right portfolios
Be the first to read Michelle's views and market insights by following her here. 
---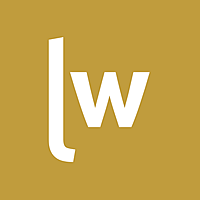 Livewire Exclusive brings you exclusive content from a wide range of leading fund managers and investment professionals.
Expertise