A quartet crossing Continents'
---
In what follows I will swiftly cross Continents to consider the futures of four enigmatic economies. The fortunes of two of these concern me greatly but, that of the third, whilst troubled in its own way, can at least rely upon one nation which makes up the quartet; one it shares a border with and in which I have every confidence. However I begin my journey with another of the latter's near neighbours.
Whilst the loss of the summer Olympics was a blow to the Japanese economy it can at least look forward to a much needed stimulant next year, when the XXXII Olympiad has been rescheduled. That said, hosting such a large sporting event was only a palliative for Japan's economic discomfort, never a restorative. The reality is that, just as with Covid-19 (and indeed all viruses) proving most threatening to individuals with pre-existing medical conditions, the same is true for sovereign economies. And few developed economies entered this crisis suffering more acute pre-existing problems than Japan. Where it perhaps needed a population transfusion, Tokyo refused to liberalise its immigration policy - 'winning' the Olympics was supposed to change this, but didn't. Nor did Tokyo adopt stimulative – 'Napoleonic' – pronatal tax policies. 
Moreover, whilst Japan desperately needed to engage with its emergent neighbour China, long-standing tensions proved so stubborn that they have frustrated the financial and commercial links which others far more distant have enjoyed. When Japan's overly mercantilist economy needed free-flowing and growing global trade, what it faced was escalating trade wars. And whilst Japan desperately needed a currency comfortably weakening to stimulate its competitiveness and inject reflation, the yen has remained stubbornly robust. So, even before this crisis Japan was struggling; an already sad plight that has been made all the sadder because of Covid-19. Let me now depart Japan eastwards across the Pacific.
Whilst there is never a shortage of nations whose authorities need shaming to expose their economic mismanagement, one hopes that democratic political change will bring with it improvement. What one never wants to see is bad being replaced by even worse. And yet with Brazil that is precisely what one sees time and time again. The frustration of watching Brazil's poor economic management is made all the greater because of that nation's exceptional potential. This was captured by its inclusion as one of Jim O'Neill's BRIC's, an acronym he coined 20 years ago, to identify where the worlds growth would not so much emerge, as surge. Sadly, since then, the quality of Brazil's economic brick laying has deteriorated, albeit with India and Russia hardly blazing their own trail. Sticking with Brazil it saw the election of Jair Bolsonaro as president in January 2019 , a man who has imitated Trump in pursuing economic policies to extract near-term populism but which exact long-term national cost. Just as the US required sound leadership to nurse it out of middle age, Brazil also needed to be led well into its prime age. Now, whilst I always hoped the inadequacies of both men would be exposed whilst in office, the Covid crisis, and how they have so poorly dealt with it, makes this certain. My next destination involves journeying back across the Pacific sharply northwards.
It is the largest sovereign nation by physical size - with Europe on its western border, the Pacific on the East and Baltic, Arctic, Caspian & Black Sea coasts. This is as much as I will dwell on its geography & will not even touch upon its history. What I will consider is Russia's economic future. And, as far as this is concerned, do not doubt this will essentially be China-focused. I would even go as far as claiming Moscow - though it would refuse to accept as much - will prove largely supplicant to Beijing (Russia's hegemonic ambitions focused on Europe & MENA). For whilst Russia possess resources the Chinese economy craves, it will not enjoy exclusivity in delivering the bulk of them. Indeed, far from any single nation or grouping enjoying monopoly, or oligopolistic leverage over it, be in no doubt it will be China exacting monopsonistic powers over the world's extractors, whilst holding the capital they crave. I promised to ignore its history of leadership but cannot do the same for its future. At 67, Putin has 7 years on Trump and 10 on Biden, but is 1 year Xi's elder. With this in mind surely the more pressing question isn't who will take the pen in Moscow to write Russia's 'next chapter', as who comes to the fore in Washington to grasp the thorny liabilities left by those before. I end my journey with the nation which I believe will increasingly dominate over the years to come.
Though all economies evolve and transition, one transformation is unique in its scale and reach. China's post-modern play opened in 2002, with a 1st act of growth focused on mercantilism. Indeed, for a raft of largely low value-added goods, China became a near monopolist. Having allowed it to amass considerable foreign reserves, this act is now coming to a close. When the curtain lifts again it will be to a performance with elements of the past, but one where China moves up the export value chain. More significantly, whilst the development of China's internal economy has far from been overlooked, in the next act this will take on much greater importance; not least because Beijing will not allow itself to be hostage to relying on mass exports to weakened European and US markets. Whilst China has thus far engaged in the sizeable buying of overseas assets, this will also surge. So much so in fact that just as China became a de facto monopolist, it will become a near monopsonist. Now, whilst China will have the capital and appetite to buy assets and invest around the world, not all nations will necessarily welcome its interest. Those who reject its overtures will com eot quickly realise how few other buyers there were. 
---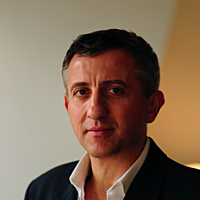 Partner and Chief Economist
Toscafund Asset Management
Savvas Savouri has been involved in commercial finance since 1991 and is a Partner and Chief Economist at Toscafund. He has taught extensively at a number of prestigious Universities and holds degrees in Econometrics and Mathematical Economics at...
Expertise