A quick way to compare growth stocks
---
[MT1.PNG]
The stock with the highest expected EPS 3-year CAGR, Amazon, also has the highest 12-month forward PE ratio, which is what you would expect as the market pays up for growth. However, because the expected EPS growth rate is higher than the PE ratio, the PEG ratio is significantly below 1.00, signalling that the stock is still good value based on this measure.
That is also the case for other big international internet companies such as Facebook, Tencent and Alibaba. In Alphabet's case, the expected EPS growth rate is lower and the PEG ratio is no longer below 1.00 (although any ratio near 1.00 is still fairly reasonable).
Domino Pizza has impressive EPS growth but, because its 12-month forward PE ratio is so high at over 40x, its PEG ratio is the highest in the group. Australian companies such as Blue Sky Alternative Investments Ltd, Bellamy's Australia, Aristocrat Leisure, Speedcast International, Vocus and Webjet all score well with very low PEG ratios.
Blue Sky Alternative Investments is the holding company for four dedicated alternative investment fund managers in Australia, across private equity and venture capital, private real estate, hedge funds and other real assets.
Speedcast International is a provider of satellite-based communication networks and services. It provides high quality managed network services in over 60 countries. Speedcast leverages the latest satellite technologies to provide reliable and efficient network services to key industries focused on five customer segments - telecom, maritime, natural resources, government & NGOs, and enterprises.
Bellamy's Australia is a Tasmanian company that offers a range of organic food and formula products for babies and toddlers. It offers over 30 products through supermarket chains, pharmacy chains and independent stores. The company has operations in Australia, China and South-East Asia, and delivers its products through online portals to customers.
An analysis such as this PEG study is only as good as the consensus earnings estimates that go into it. It is important to be aware of the potential for earnings downgrades, which would tend to dominate any value considerations in the short term. For example, whilst value and long term growth prospects look good for Bellamy's, there is heavy discounting of infant milk formula going on in China at the moment because of temporary excess supply. That should clear in time but there could be some short-term earnings downgrade risk in the stock.
Qualitative issues such as quality of management and the sustainability of a company's competitive advantage are other important considerations that may not be fully reflected in the EPS forecasts.
Nevertheless, the PEG ratio is a fairly simple and effective way of assessing both the absolute and relative merits of growth stocks.
Contributed by Mason Stevens:  (VIEW LINK)
---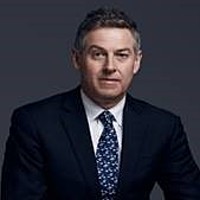 Head of Equities
Mason Stevens
Responsible for identifying domestic and international equity investment opportunities. 25 years of financial markets experience as an equity strategist, economist, analyst, portfolio manager and consultant.
Expertise