A-REITs - Safe as houses?
---
"Real estate is always good as far as I'm concerned." – Donald Trump We have held the view for sometime that AREITs are overvalued in a world distorted by a reach for yield. Yet, AREITs have continued their outperformance of Australian equities (by 18% in annual total returns since Dec-14) and it has become clear that the cluster of increasingly expensive fixed income proxies in the equity market of which AREITs are the most obvious, are unlikely to show their true capital risk until investors stop treating anything with income as a guaranteed return vehicle. As a consequence we continue to avoid AREIT equity reflecting our view that valuations are not commensurate with the risk to which investors are exposed. We are concerned that as risk is re-priced there is a high probability that bond-proxies like the AREITs will suffer negative returns. AREIT corporate debt on the other hand still offers reasonable value in a broader portfolio context. Read further at (VIEW LINK)
---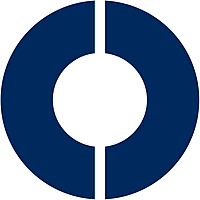 Established in 1961, Schroders in Australia is a wholly owned subsidiary of UK-listed Schroders plc. Based in Sydney, the business manages assets for institutional and wholesale clients across Australian equities, fixed income and multi-asset and...
Expertise