A retrospective look, 10 years on
---
It is often good to look back at where we have been and consider how our views have evolved over a specific period towards the current consensus. In this context, achievement of robust investment returns as an active investor are usually related to investing before the crowd, yet few of us able to do so successfully and with repeatability. Passive investors of course are consigned to investing with the crowd!
When we look at local currency annualised returns achieved across 49 developed and emerging market countries we can correlate these to some of our thoughts at the time i.e. October 2010. The US had been through a tough period during the GFC and was grappling with a debt ceiling and corresponding market volatility.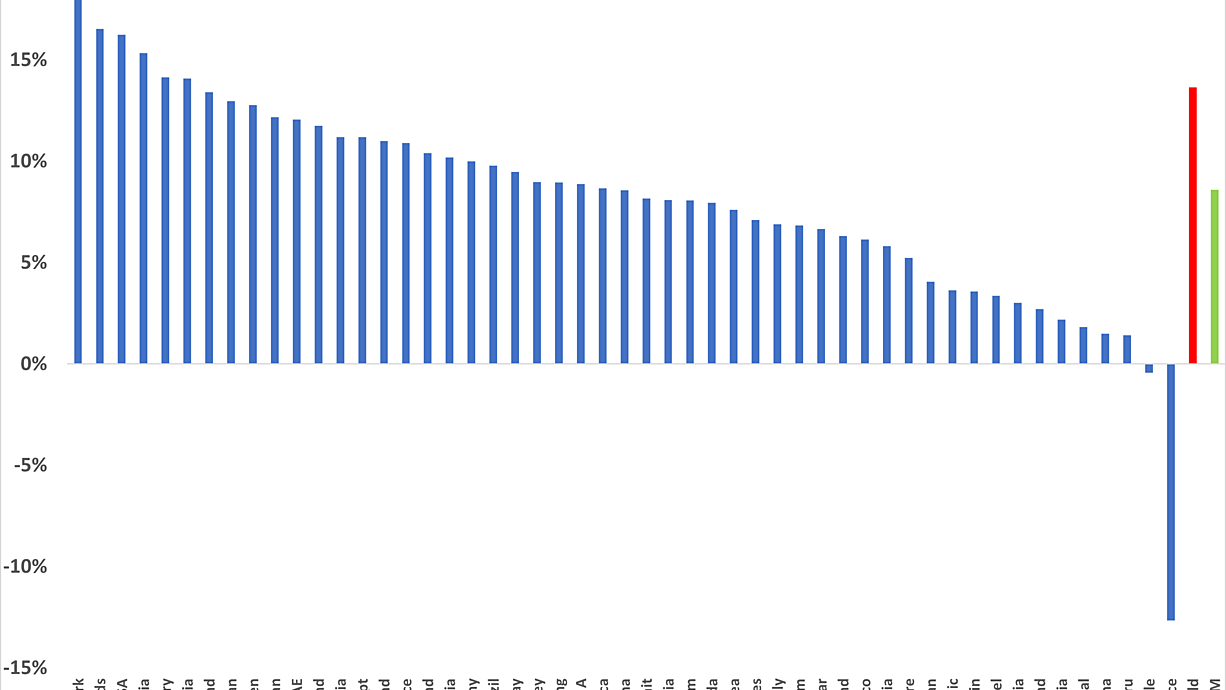 In fact few would have guessed that some equity markets could have produced 18% annualised returns from where we were 10 years ago. Yet led by the US equity markets, compounding has been significant for patient investors. Indeed, the opportunity cost of sitting on the sidelines and waiting for a correction has been painful.
India is often "mythically" considered a laggard when it comes to investment returns and particularly in comparison to China (middle of the pack over the decade). However, it had produced strong returns despite being deeply impacted by the aftermath of the GST through weak growth and rising inflation and then its currency being tagged as one of the "fragile five" in 2012. Quite often perceived complexity and lack of understanding is confused with achievement of investment returns!
Today, India's macroeconomics, market infrastructure, digitalisation and financialisation make it an interesting proposition for the next 10 years. No doubt it will occupy a larger slice of the Index pie by 2030.
Australia finished in the second quartile, mainly due to lack of a technology sector, which was the standout sector globally, over the period. Other points to note are:
Economies like Greece and Argentina take along time to recover from weakness. 
The Nordic countries have all finished in the top half, highlighting stable economies and well governanced businesses. 
The rest of Europe has lagged and peripheral emerging markets in Latin America and Eastern Europe have been weak due to anaemic and volatile growth.
Developed markets have clearly been driven by US equity markets, which have led it to outperform Emerging markets. Can China carry EM in the 2020's?
Local currency returns are used as macroeconomics and hard currency returns are likely to fare differently over the next 10 years, including the USD.
........
This document ('Document') has been produced by India Avenue Investment Management Limited ('IAIM') ABN 38 604 095 954, AFSL 478233 and has been prepared for informational and discussion purposes only. This does not constitute an offer to sell or a solicitation of an offer to purchase any security or financial product or service. Any such offer or solicitation shall be made only pursuant to a Product Disclosure Statement, Information Memorandum or other offer document (collectively 'Offer Document') relating to an IAIM financial product or service. A copy of the relevant Offer Document relating to an IAIM product or service may be obtained by writing to us on info@indiaavenueinvest.com or by visiting www.indiaavenueinvest.com. This Document does not constitute a part of any Offer Document issued by IAIM. The information contained in this Document may not be reproduced, used or disclosed, in whole or in part, without the prior written consent of IAIM. Past performance is not necessarily indicative of future results and no person guarantees the performance of any IAIM financial product or service or the amount or timing of any return from it. There can be no assurance that an IAIM financial product or service will achieve any targeted returns, that asset allocations will be met or that an IAIM financial product or service will be able to implement its investment strategy and investment approach or achieve its investment objective.  Statements contained in this Document that are not historical facts are based on current expectations, estimates, projections, opinions and beliefs of IAIM. Such statements involve known and unknown risks, uncertainties and other factors, and undue reliance should not be placed thereon. Additionally, this Document may contain "forward-looking statements". Actual events or results or the actual performance of an IAIM financial product or service may differ materially from those reflected or contemplated in such forward-looking statements. Any trademarks, logos, and service marks contained herein may be the registered and unregistered trademarks of their respective owners. Nothing contained herein should be construed as granting by implication, or otherwise, any license or right to use any trademark displayed without the written permission of the owner. Certain economic, market or company information contained herein has been obtained from published sources prepared by third parties. While such sources are believed to be reliable, neither IAIM or any of its respective officers or employees assumes any responsibility for the accuracy or completeness of such information. None of IAIM or any of its respective officers or employees has made any representation or warranty, express or implied, with respect to the correctness, accuracy, reasonableness or completeness of any of the information contained in this and they expressly disclaim any responsibility or liability therefore. No person, including IAIM has any responsibility to update any of the information provided in this Document. Neither this Document nor the provision of any Offer Document issued by IAIM is, and must not be regarded as, advice or a recommendation or opinion in relation to an IAIM financial product or service, or that an investment in an IAIM financial product or service is suitable for you or any other person. Neither this Document nor any Offer Document issued by IAIM takes into account your investment objectives, financial situation and particular needs. In addition to carefully reading the relevant Offer Document issued by IAIM you should, before deciding whether to invest in an IAIM financial product or service, consider the appropriateness of investing or continuing to invest, having regard to your own objectives, financial situation or needs. IAIM strongly recommends that you obtain independent financial, legal and taxation advice before deciding whether to invest in an IAIM financial product or service.
---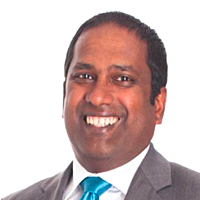 Managing Director
India Avenue
Mugunthan Siva is Managing Director of India Avenue, an Australian based boutique asset management company with offices in Sydney and Mumbai. He has over 25 years experience in Australia and is lead portfolio manager for the India Avenue Equity Fund.
Expertise