A Telco charting its way through headwinds
---
If you think about what it takes for Telstra to put the cable work under the roads and under the footpaths, you have to basically shut down streets. It's very expensive and takes a lot of time. The benefit of the US, particularly providing fast internet broadband speeds, is that they've had 30 years experience of putting cable into the ground because people have been using cable TV for so long. Just by pure luck it turned out that the best way to deliver fast internet speed to Americans was by the cables that were already in the ground and used for cable TV.
Charter Communications (NASDAQ: CHTR) is the second largest internet provider and cable TV company in the US. It became that way with a large acquisition about 12 or 18 months ago where Charter bought Time Warner Cable (not to be confused with Time Warner which has recently been approved to be taken over by AT&T). What's not well understood here in Australia, (because we've never had 30 years of cable TV) is that these businesses are essentially monopolies in most regions they operate.
Charter is the digital railway for companies like Netflix, Facebook, and Google.
Quite amazingly, the last statistic I saw was 54% of all online traffic was solely to due to Netflix and YouTube.
That's quite incredible. One of the trends that you can rely on for the next 10 or 20 years is increasing data usage. By the end of the year, Charter plans to offer every customer one-megabit speed per second. If you compare that to what we get in Australia, that's about 40 times faster. It's quite substantial, and they can only deliver that because of the cables they've got in the ground, so that's the competitive advantage.
What should investors be aware of when owning Charter Communications?  
Charter gets a lot of press because it's a large company. Recently, there's been net neutrality issues with the Department of Justice and that's around companies who provide internet speeds can dictate speed for different customers. So, if Netflix is the customer of Charter and they don't want the speed to be high for Netflix and they want it faster for other customers they can do that. That's obviously caused a lot of controversy.
Also, there's just been a lot of regulations around cable simply because it's a monopolistic business. Although the companies don't report this, and you'll understand why, the incremental margin for adding someone to the broadband internet business is almost about 95% because there's really no cost of doing it. For that reason, regulators don't want these companies taking advantage of customers. But this is a company that we believe is trading on about eight times free cash flow based on 2020 numbers. If you read through the newspaper articles at the moment, everybody's worried about subscription losses in the cable TV business. That's what gets most of the headlines because the numbers are quite big across the industry even though they have affected Charter less than other providers.
The other part doesn't get a lot of press and this is actually much more important. We believe that internet broadband prices are going to increase in the future. What we see is when people leave the cable TV subscription, they end up getting charged more for cable broadband. Even if a cable TV subscription gets lost, it doesn't necessarily mean Charter's lost a customer. What's really important in our numbers in the future is that Charter can continue to put up prices for its broadband subscriptions.
Further Insights
This article has been transcribed from the Peters MacGregor Global Investing podcast. For more podcast episodes click here 
---

Follow Nathan Bell's wires
---
---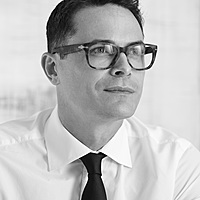 Portfolio Manager
Investsmart
Nathan has over 20 years' investment experience. Before joining Peters MacGregor, he worked for 9 years at Intelligent Investor, including 4 years as a Portfolio Manager. Nathan is a CFA charterholder
Expertise