AFR: Big banks still short $40bn of equity, not debt!
---
In The AFR I examine APRA's analysis of the major banks' capital adequacy and conclude that they are likely short about $24 billion of common equity tier one (CET1) capital today, which blows out to $40 billion once you account for the incoming Basel 4 rules. A minority of analysts have suggested the major banks could meet APRA's capital short-fall by issuing more cheap tier two (T2) subordinated bonds (debt), but this is totally wrong. T2 debt does not count one bit for the major banks' all-important CET1 capital ratio, which APRA and the markets focus on, nor can T2 be included in the almost-as-important Tier 1 capital ratio or the recently introduced "leverage" ratio. The only securities the majors will be able to issue to boost their CET1, T1 and leverage ratios will be ordinary shares and/or additional tier one (AT1) capital hybrids. Of course, the majors can also sell assets and beef-up their DRPs. Read my full AFR column for free by clicking here: (VIEW LINK)
---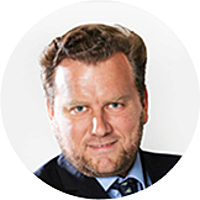 Portfolio Manager & Chief Investment Officer
Coolabah Capital
Chris co-founded Coolabah in 2011, which today runs $7 billion with a team of 33 executives focussed on generating credit alpha from mispricings across fixed-income markets. In 2019, Chris was selected as one of FE fundinfo's Top 10 "Alpha...