Good morning, trade in local markets on Friday was dominated by the American strike on Syria, the announcement causing a healthy early gain to turn red. Composure was regained late in the day with the ASX200 index managing to scrape back into the  black for the close. European bourses opened lower and also managed to close in the black so it was left to the US markets to worry for all of us as well as worrying about the state of the American job market and the broader economy. The employment data showed a gain of 98,000 jobs in March with job growth in the retail and construction sectors slowing; the unemployment rate fell to 4.5% from 4.7%.  US defence companies rallied with Raytheon who make the Tomahawk cruise missile leading the charge; gold also traded higher hitting a five month high. Each cruise missile costs about USD2 million firing off 59 of them is not a cheap exercise.
Not surprisingly news from the talks between Messrs Trump and Xi is positive with Mr. Trump hailing positive talks and planning a visit to China. I wonder if Mr Trump told Mr Xi he was about to deploy a navy strike group to the Korean peninsula.
Locally, shares in the Reject Shop eased after the company updated guidance telling shareholders its full year profit will fall by almost a third due to weak sales. The company now expects a full year profit of about $12.5 million, down from $17.1 million in fiscal 16.
Index futures are suggesting a 14 point gain for our market today.
Kind regards
Alex
---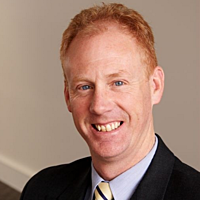 Director
Joseph Palmer & Sons
Alex Moffatt has almost 40 years' experience dealing in equity, debt and currency markets in Australia, the UK and USA. He has worked at several companies in the wealth management industry, including Schroders in the UK. A director of Joseph...
Expertise
No areas of expertise