Alphabet breaking up? Huawei breaking down?
---
Alphabet's first quarter result demonstrated a slowdown in websites revenue (advertising revenue from Google websites). The quarterly number only came in 1% below consensus estimates (excluding the impact of any FX), with many commentators pointing out that this was the first time their websites growth has been below 20% in 17 quarters (excluding FX). Following on from the 'weak' result, sentiment has been further dented by news that the Department of Justice is set to open an investigation into Alphabet and other big techs' market power raising concerns as to a potential 'break up' of big tech to level the playing field.

While we understand the market concerns, we are a little bemused by the extent of the market reaction. Firstly, as a USD$130bn revenue company, it is inevitable that Alphabet's revenue will slow. Revenue growth at 20% year on year to a 17% year should not be a shock to analysts with Alphabet still growing at over three times the S&P 500 average. As for the DOJ investigation, Alphabet has spent the best part of the last nine years under investigation, first by the DOJ, then the European Union and now the DOJ again for a sum total of USD$9.3bn in fines (of which some are under appeal) and one enforced change to the 'Shopping' page of the Google search engine. Any DOJ investigation will be long and wide reaching and as in previous cases, Alphabet can afford good lawyers. History suggests eventual sanctions are unlikely to do significant damage to Alphabet's earning potential. Finally, we believe most of this news was already priced into the stock price at just 17x forward earnings with arguably significant hidden value in Waymo, Google Cloud and YouTube.
Any attempt to take on the nuclear option and 'break up' Alphabet would be welcomed by the Fund, as the parts are worth significantly more than the whole at today's prices.
China rocked by Huawei

The US Administration's move to elevate Huawei to a so called 'blacklist', thereby barring the sale of US technology to Huawei, caused havoc with 5G beneficiaries despite the new technology looking set to roll out across the globe in 2019 and beyond. However, 5G appears to have rapidly become a battle ground for the ongoing trade dispute between the US and China.
Huawei is the world's largest supplier of 5G equipment and second largest supplier of smartphones. By banning US technology transfer, it effectively means Huawei cannot obtain the key input components required for it to continue operating.
Should the ban continue beyond the company's current inventory levels, we suspect they will cease to effectively operate within 90 days.
This has a wide range of knock on effects within the semiconductor supply chain and ultimately to the speed at which 5G will be rolled out in many regions. While investments in Europe and the US will be largely unaffected by this ban, China will. For instance, China Tower, as the largest operator of telecommunications towers in China, will see this ban delay the 5G rollout and consequently effects its valuation. 
Investing in tomorrow's biggest trends
We identify sustainable growth trends that are under appreciated and mispriced by the market, with a core focus on growth equities. Be the first to hear our latest thoughts by hitting 'follow' below, or for further information on our high conviction approach click 'contact'.

---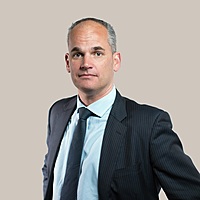 Chief Investment Officer
Munro Partners
Nick is a founding Partner and the Chief Investment Officer of Munro Partners. He is responsible for the investment management of Munro's key investment funds and the formulation and implementation of the proprietary investment process. Nick has...
Expertise