Alternatives – how to use them and why the right time is now
---
We are delighted to invite you to our 'Alternatives – how to use them and why the right time is now' webinar.
Investors have had a fun ride over the past 10 years, experiencing some great returns from equities whilst benefiting from the downside protection offered by fixed income. 
However, with fixed income not likely to offer the same downside protection going forward with rates at such low levels, with equity markets looking expensive and the general investment environment looking increasingly uncertain, the potential for a traditional 60/40 equities and fixed income portfolio delivering on its objectives over the next few years is not so bright.
So where might investors turn to help maintain a robust portfolio with defensive qualities to ride out volatility in the markets going forward? Alternatives. There are many different types of alternatives including macro, futures, market neutral but also real assets like infrastructure and transport can play a key role for investors.
This webinar will explore how alternatives can offer a different source of Alpha, Income and Diversification (AID), why considering alternatives is especially important right now, and takes a deeper dive into how alternatives can be used in portfolio construction.
Please join Anton Pil, Global Head of Alternatives at J.P. Morgan Asset Management, David Wright, CEO of Zenith Investment Partners and Patrick Poke from Livewire Markets as they discuss how to use alternatives to achieve your investment goals.
---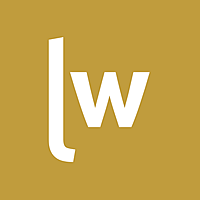 Livewire Exclusive brings you exclusive content from a wide range of leading fund managers and investment professionals.
Expertise