Altium: Servicing the 'Internet of Things'
---
In this week's Video Insight Russell Muldoon comments on Altium Limited (ASX: ALU). It's a business that's likely to be unfamiliar to most investors given it's by no means a big business and nor would it be considered by many to be a 'blue-chip', but that's probably why here at Montgomery we like it. Watch the video below:
---

Follow Roger Montgomery's wires
---
---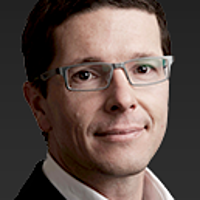 Chief Investment Officer
Montgomery Investment Management
Roger Montgomery founded Montgomery Investment Management, www.montinvest.com in 2010. Roger brings more than two decades of investment, financial market experience and knowledge. Roger also authored the best-selling investment book, Value.able.
Expertise