An electric lithium opportunity set to light up the Pilbara
---
Pilbara Minerals is a hard rock lithium miner operating in the Pilbara region of Western Australia that we believe is undervalued and, despite weaker results than expected, nevertheless has a positive outlook.  
The company produces spodumene concentrate and has plans to become a fully integrated lithium raw materials and chemicals supplier with well-respected global partners that include Gangfeng Lithium, General Lithium, Great Wall Motor Company, POSCO, CATL and Yibin Tianyi.

In the wire below, I will answer some of the most common questions asked after their recent results, and explain why we think the most important things to know about Pilbara include the company's independent status, its agile management team, and the potential for significant margin expansion from a move downstream.

Why Pilbara Minerals?
It is not lithium's historical use in medicine as a psychiatric drug to treat depression and other mental illnesses that attracted us to Pilbara! 
Instead, it is the opportunity in front of the company to participate in the electrification of the global economy, from a world powered by carbon to one powered by clean energy, with lithium being a vital component of the rechargeable batteries that will enable this transformation.
The key takeaways 
Pilbara Minerals owns one of the largest hard rock lithium deposits in the world
It has a very long mine life (more than 20 years) that is open-pit at the surface,
It operates in a stable mining jurisdiction,
It has high-quality partners and a cost advantage over the brine operators from South America.
The company strengthened its position in January 2021 with the well-timed acquisition of its neighbour Altura Lithium, which had been on care and maintenance due to low prevailing lithium prices.
How did the current result compare to your expectations? What about market/analyst expectations?
The result was weaker than expected, largely due to a number of one-off items rather than any operational concerns. 
Pilbara had already reported production volumes, shipments and sales volumes for the year at the end of July, as well as unit cash operating costs and a cash balance of $115.7m. 
However, guidance for future production was higher and production costs lower. We made minimal changes to earnings forecasts. Pricing was one key input that had not previously been disclosed. Sales revenue was slightly below expectations due to the impact of provisional pricing, which had a knock-on effect on EBITDA. 
The loss was further accentuated by several large one off-items occurring in the period relating to the Altura acquisition and refinancing costs, leading to a greater than expected net loss after tax of $51.4m (versus market expectations for a loss of $5.6m).
Were there any surprises in the result or management's commentary?
The three key surprises in the result for us were:
Production guidance
Inventory levels
Cost guidance.
Driving the assets harder to lift production faster was a surprise and will result in upgrades to broker forecasts. 
In order to achieve the production level guidance of 460-510kt, PLS is advancing two expansion programs simultaneously: a de-bottlenecking project on the current PLS plant (Pilgan) mill to increase capacity by ~30kt; and restarting the Ngungaju plant to produce an additional 100kt (in the 6 months to June 2022).
Both projects are expected to complete in the December 2021 quarter.
The difference between production and sales (production guidance 460kmt-510kmt versus shipment guidance 440kmt-490kmt) suggests that management plans to rebuild inventory that has been depleted during the period. 
Inventory levels have reduced considerably to only 19kt (March quarter 40kt) which we believe is an indication of the strength of the market. We expect inventory to move back up to ~40kt by FY22 year-end.
In contrast, to cost pressures experienced by miners in Western Australia, management have again provided FY22 cost guidance of US$395-430/t with a target to cut this further beyond 2023 to US$340-375/t, driven by higher throughput and synergies from the two open pits. We believe a number of brokers will move to reduce their cost forecasts.
What do you think is the most important thing for investors to know about this company?
We think the most important things to know about Pilbara include the company's independent status, its agile management team and the potential for significant margin expansion from a move downstream.
Pilbara remains an independent hard rock lithium producer, with material uncommitted production capacity as it continues to expand. 
This is in contrast to its competitors. 
Over the years there has been a real move by lithium concentrate customers to move upstream and control the lithium producers, to a point where only a limited number of independent hard rock lithium producers of scale exist.
Pilbara's management team have proven themselves to be astute stewards of investors' capital. We have known Ken Brinsden for over 15 years from his days as Operations Manager and then Managing Director of Atlas Iron. PLS did not sit idly by during the downturn in the lithium market, instead acquiring its neighbour Altura in January 2021 and immediately shutting down the mine. 
This acquisition is interesting in many ways because it not only gives PLS the option to significantly expand production; it also offers uncontracted tonnes of lithium which can be sold at elevated spot prices. 
An interesting development recently occurred, with PLS announcing the successful online auction of spodumene concentrate via the Battery Material Exchange (BMX) platform. 
The approach to sell lithium via a transparent auction bidding platform process saw lithium sell for US$1,250/dmt, a significant premium to the contracted lithium price. This development saw PLS's share price drive materially higher over the previous few weeks. We expect to hear more regarding BMX sales in September.
The production output from Pilbara's plants is referred to as spodumene concentrate. There are only so many uses for spodumene concentrate, which currently sells on the spot market for ~US$900/dmt. 
To use lithium in high-end batteries the concentrate needs to be beneficiated up to lithium carbonate or lithium hydroxide. If Pilbara beneficiate lithium concentrate to the higher level of lithium carbonate or lithium hydroxide, the price per ton jumps 15-17x. 
PLS has an option with its industry partner and off-taker, POSCO, to invest up to 30% equity in POSCO's next hydroxide plant in South Korea. We expect a decision shortly.
What's your outlook for the company?
We are optimistic on the outlook for Pilbara given structural growth drivers and company-specific growth initiatives.
Pilbara has enormous optionality in terms of production growth. 
The current Pilbara plant (Pilgan) has a nameplate capacity of 330ktpa, while Altura's plant (Ngungaju) is designed to 206ktpa. With expansion opportunities, PLS is aiming at achieving combined nameplate process capacity from both plants of +1Mtpa production. 
Given the tightness observed in the current lithium market, we believe PLS could accelerate the expansion of the plant to capture market share and capitalise on its resource. In fact, that is exactly what management is focused on: expanding quickly and bringing more tonnes to market faster.
SQM, one of the world's largest lithium companies, is forecasting global lithium demand to increase more than 40% this year. This is driven by electric vehicle sales, which were up more than 150% in the first half from a year ago.
Do you still think the company looks attractive following the result (and the price response)? Why or why not?
We continue to have a positive view on Pilbara following the FY21 profit result. 
The share price fell 7% on the day of the result and remains well below our valuation, which admittedly is heavily dependent on forecast lithium prices. 
At this stage the market's valuation of Pilbara seems focused mostly on the value of the spodumene concentrate output from its two mines; however, we expect more attention will be paid (and value ascribed) to the company's POSCO JV once it is approved. 
Pilbara has an option to invest up to 30% equity in POSCO's next hydroxide plant in South Korea. Such a move would propel PLS up the value chain, resulting in higher margins and earnings. We do not expect a decision on this potential downstream JV until the end of September.
The upshot is positive
Looking forward, we are attracted to the company's strong production growth, competitive cost position, strong balance sheet and exposure to an enduring and powerful tailwind from the transition to clean energy that should see the price of lithium remain strong.
Building and protecting wealth
Kardinia, a Bennelong Funds Management boutique, aims to generate positive returns through an investment cycle and not lose money in falling markets. For more insights from Kardinia Capital, click the 'FOLLOW' button below or visit our website.
---
Kristiaan Rehder
Portfolio Manager
Kardinia Capital
Never miss an update
Enjoy this wire? Hit the 'like' button to let us know. Stay up to date with my current content by
following me
below and you'll be notified every time I post a wire
Welcome to Livewire, Australia's most trusted source of investment insights and analysis.
---
To continue reading this wire and get unlimited access to Livewire, join for free now and become a more informed and confident investor.
Kristiaan has more than 20 years of experience in the broader financial services industry. Prior to co-founding Kardinia Capital, he was a portfolio manager with Herschel Asset Management, with responsibilities across responsibilities across a range of Australian equity strategies. He has also had senior roles at Merrill Lynch (in London and Singapore) and KPMG Corporate Finance.
........
The content contained in this article represents the opinions of the author/s. The author/s may hold either long or short positions in securities of various companies discussed in the article. This commentary in no way constitutes a solicitation of business or investment advice. It is intended solely as an avenue for the author/s to express their personal views on investing and for the entertainment of the reader.
---

Never miss an update
Get the latest insights from me in your inbox when they're published.
---
---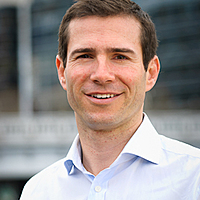 Portfolio Manager
Kardinia Capital
Kristiaan has more than 20 years of experience in the broader financial services industry. Prior to co-founding Kardinia Capital, he was a portfolio manager with Herschel Asset Management, with responsibilities across responsibilities across a...
Expertise