An integrated approach to responsible investing
---
Climate change has financial implications that are too big to ignore. Companies that do not anticipate regulatory developments may be at risk of a higher cost of capital, more expensive regulation or redundant assets. At Capital Group, we recognise that corporate decisions have the potential to cause harm to people and the environment, damage a company's reputation and hamper its long-term returns. The attached paper provides more information to Capital Group's integrated approach to responsible investing.
---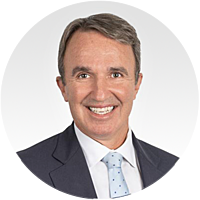 Managing Director, Capital Group - Australia
Capital Group
Paul Hennessy is managing director, Australia & New Zealand, at Capital Group. As a relationship manager, he is responsible for covering the institutional client base in Australia and New Zealand. He has 33 years of investment industry experience...
Expertise