An Online bellwether thanks to TradeMe
---
Recently, New Zealand-based TradeMe (ASX:TME) reported its FY18 results. Think of this business as a combination of Ebay, Seek, Realestate.com.au and Carsales.com.au.
The result was largely in line with company guidance, with revenue missing expectations by just NZ$1.3 million.
Stronger 'marketplace' revenue was met with weaker classifieds revenue – with weaker than expected 'jobs' and 'motor' offset by better-than-expected 'property' in the classified division.
The mix toward property in classifieds could be marginally positive given our current view that property offers long-term potential.
Motor
Half of the NZ$1.3m miss at the revenue line was due to a slowdown in growth in Motorweb. But as this is a lower margin business, it is probably less of a concern.  Dealer depth-ad revenue was up 41 per cent year-on-year, growing at a similar rate to 1H18 (+43.2% in 1H18 vs +39.1% in 2H18). Listings growth was 1.9 per cent, which was lower than expected. It looks like direct listings were weaker in 2H18, accounting for the rest of the revenue miss.
Property
Property revenue was better than expected across the board (agent for sale, direct for sale, agent for rent). Agent depth revenue grew 38.2 per cent. This was a big acceleration from +25.7% in 1H18, implying 48.9% growth in 2H18. 'For sale' listings was only down -0.4% suggesting that the company continues to gain listings share from realestate.co.nz. 2H18 listings must have been up around 3.1 per cent given that they fell 3.2 per cent in 1H18. This is in stark contrast to the listing volumes for realestate.co.nz which fell 6.5 per cent in 2H18 vs the prior corresponding period.
Jobs
Volume growth was 1.3 per cent in both halves.  Average yields were slightly softer than expected with depth revenue growing +34.3% for the year, implying +25.6% in 2H18.
Marketplace
Used goods gross merchandise sales (GMS) was a little better than expected falling 1.9 per cent in 2H18, moderating from a 2.7 per cent decline in 1H18.  The trend for used goods GMS appears to be one of gradual improvement as the impact of Facebook's entry into the market stabilises.
New goods GMS was a little weaker than expected, increasing just 4.0 per cent in 2H18. TradeMe continues to lose share in the online retail space, which we expect to continue in the long term.
The average 'take rate' increased 14 basis points year-on-year in 2H18 and was a little better than expected. As an aside, Afterpay is now offered on three million active listings. Since its launch on the site in September last year, Afterpay has been used on five per cent of transactions.
Operating Costs
This appears to be where the positive surprise at the EBITDA line came from. One possibility is that the company might have cut back on promotional expenditure to hit a short-term EBITDA target. Promotional expenditure fell 13.4 per cent year-on-year in 2H18. Obviously continued penny pinching in this area could risk the longer-term health of the brand.
It would be preferable to see investment in the business driving positive surprises at the revenue line.
FY19 Guidance
The company guided to 5%-8% revenue and NPAT growth in FY19.
This implies revenue of NZ$263-270 million and NPAT of NZ$101.4-104.3 million. So management is flagging less reinvestment in operating costs. The question to ask management is about their strategy and whether any decline in investment could leave the brand vulnerable given what other players like Seek, Amazon and Alibaba are doing.
---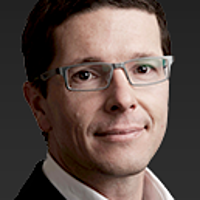 Chief Investment Officer
Montgomery Investment Management
Roger Montgomery founded Montgomery Investment Management, www.montinvest.com in 2010. Roger brings more than two decades of investment, financial market experience and knowledge. Roger also authored the best-selling investment book, Value.able.
Expertise