Antipodes LIC exceeds $220m milestone, now accepting over-subscriptions
---
Antipodes Global Investment Company Limited (ASX:APL) yesterday exceeded $220 million in subscriptions, the maximum proceeds under the offer (before oversubscriptions). The Listed Investment Company (LIC) has confirmed that it will accept up to a further $110 million in oversubscriptions. APL's Broker Firm Offer is expected to close this Friday, 23 September 2016 and the General Offer closes on Friday 30 September 2016. Trading on the ASX is expected to commence on 18 October 2016. Antipodes Partners' Chief Investment Officer, Jacob Mitchell, said: "It is really encouraging to see such strong demand for APL. It's clear that SMSF investors are increasingly aware of local market limitations and are hence seeking global opportunities". More information on the offer and how to invest click here: (VIEW LINK).
---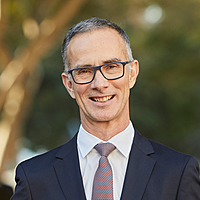 Chief Investment Officer
Antipodes
Jacob Mitchell is Antipodes' chief investment officer. He is an award-winning fund manager, with more than 25 years' experience investing in equity markets. Jacob founded Antipodes in 2015 after deciding to leave Platinum Asset Management where he...
Expertise