ANZ is away, NAB's up next
---
Good morning, most global bourses closed in the black yesterday albeit with modest gains. Bond yields were generally steady with the US treasuries slightly lower. Commodity prices were also generally better with 3 month London copper the best with a rise of 1.5% to USD5,802 per tonne. Brent crude is trading 0.5% higher at USD51.12 a barrel. On the currency front the Aussie is steady against both the US Dollar and Sterling and trading slightly higher against the Euro. Stock index futures are suggesting a 2 point drop on the opening.
I was pleased to see the magnanimity of Mr Trump in saying he "would be honoured" to meet with Kim Jong Un. Good on you Mr Trump, go to North Korea and shake his hand, Reminds me of Messrs Gorbachev and Reagan's meetings during the cold war.
BP announced its first quarter profit nearly tripled on improved production. The company expects oil to trade between USD50 and USD55 per barrel for the rest of the year.
After many years of struggle the Italian flag carrying carrier, Alitalia, has been forced into administration. Alitalia may be the Italian flag carrier but it was rescued just three years ago by Etihad.
The US reporting season rumbled along with Apple announcing a 4.9% rise in quarterly profit of USD11 billion, however the euphoria was tempered by a 1% fall in the sale of i-phones to just 50.8 million units during the quarter. Shares have eased 2% in after-hours trading.
Locally, ANZ announced their interim result which at $2.91 billion was 6.3% higher than the corresponding period last year. The dividend is unchanged at 80 cents per share fully franked. Cash earnings were up by 23% to $3.41 billion. Clearly there was a lot of high expectation amongst investors because ANZ shares traded sharply lower yesterday and I doubt it will have been because Mr Elliot is going to "Google-ise" the ANZ workplace. NAB will apprise us of their interim results  tomorrow morning.
Kind regards
Alex
---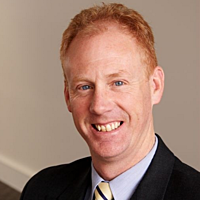 Director
Joseph Palmer & Sons
Alex Moffatt has almost 40 years' experience dealing in equity, debt and currency markets in Australia, the UK and USA. He has worked at several companies in the wealth management industry, including Schroders in the UK. A director of Joseph...
Expertise
No areas of expertise