ANZAC day special: Are Macau gaming stocks a safe(r) bet?
---
Given we are going into the ANZAC day long weekend, with lots of games of two-up ahead on Monday, we thought a stock blog about a stock in the gaming sector would be quite apt! This week we focus our attention on the Macau gaming sector. Like a gambler, the sector has seen a great run (2012-14) and a poor run of luck (2014 - now) as the smoking ban and corruption crackdown saw the stocks drop by over 50%. There are signs, however, that these trends may be coming to an end: costly expansions are largely over and VIP now represents a much smaller part of the business. We focus in on one stock in particular, Sands China, which has the lions share of hotel rooms and is a mass market player. For more please read here: (VIEW LINK)
---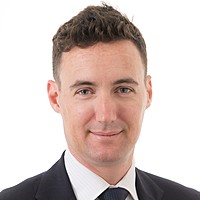 Co Head Global Equities (ex-Asia)
Ellerston Capital
Chad co-founded Morphic Asset Management in 2012. As a stock picker Chad is also a generalist but has strong regional knowledge of Europe and the Americas. He has also been awarded the CFA Charter.
Expertise