Are falling house prices masking something more worrying?
---
For Australia as a whole, the fall is small, at just 0.2 percent in the March quarter according to official data from the Australian Bureau of Statistics. This nationwide picture masks something a little more worrying across a number of cities which are showing more significant price falls. This means some buyers are risking negative equity in their house, which means that the value of the mortgage is larger than the value of the property. In Perth, where the unemployment rate has almost doubled over recent years, the ABS data show housing prices falling 4.8 per cent since the peak in the first half of 2014. Prices are now back to the level of early 2013 meaning that those who have bought a house in the last three years in Perth have either only just broken even – at best – or have lost money. Read the full blog entry: (VIEW LINK)
---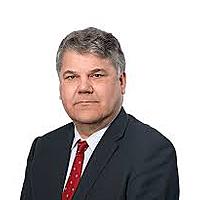 Chief Economist
Market Economics Pty Ltd
Stephen Koukoulas has a rare and specialised professional experience over more than 25 years as an economist in government, as Global Head of economic and market research, a Chief Economist for two major banks and as economic advisor to the Prime...
Expertise