Arguably the most scalable global platform play on the ASX today
---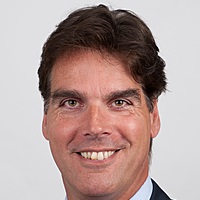 Marc Kennis
Pitt Street Research
Pointerra Limited (ASX:3DP) sells a Cloud-based solution to manage, visualize and share 3D geospatial imaging data. Target customers include companies in the mining, oil and  gas, construction and government sectors as well as incumbent providers of laser scanning equipment and 3D data analytics and design software.
Watch the 4-minute company highlights video 
A step change in Geospatial Analytics' workflows
3D geospatial datasets can be enormous in size, which makes storage, processing and sharing very cumbersome. The Pointerra platform allows users, such as engineers, architects and planners, to store, retrieve and view these massive data sets much more easily and substantially faster, which brings tremendous efficiency gains to the industry. Pointerra essentially greases the wheels of the Geospatial Analytics industry's workflows.
Collaborative business model to drive industry adoption
3DP itself does not provide data analytics software or 3D scanning hardware, nor does the company capture 3D data itself. Rather, 3DP provides a highly scalable hosting and management service for 3D data in the Cloud that customers can subscribe to. 
Pointerra, the company's high margin Data-as-a-Service (DaaS) offering, is complementary to large incumbents' existing workflow solutions, such as Lidar laser scanning equipment and 3D analytics and design software. The solution can be integrated into these existing products facilitating much faster and easier access to massive 3D data sets than is currently possible, which is creating a pull effect for 3DP on the part of Geospatial Analytics hard- and software providers, looking to integrate Pointerra into their products and essentially becoming resellers of the product.
Additionally, platform is currently being rolled out commercially in the US, Europe and ANZ through 3DP's nimble direct sales team. The company's current cash position should see it through to cash flow break even due to 3DP's low cost base.
Starting coverage with a BUY rating and a A$0.08 price target
We consider 3DP to be a global platform play for 3D geospatial data with very high operating margin potential, i.e. in excess of 60% longer term. Based on our valuation methods, we see substantial upside potential for 3DP's share price. Consequently, we start our research coverage of 3DP with a Buy recommendation and a price target of A$ 0.08 per share.
---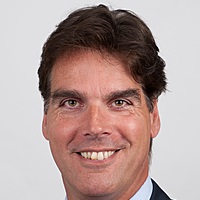 Managing Director
Pitt Street Research
Marc is passionate about the Technology, Media & Telco (TMT) space, with interests ranging from electronics and leading-edge hardware to newly emerging content delivery models, such as OTT, as well as cyber security, Artificial Intelligence and...
Expertise
No areas of expertise