As inflation threatens to impact almost everything we consume… a sleeping giant is waking up
---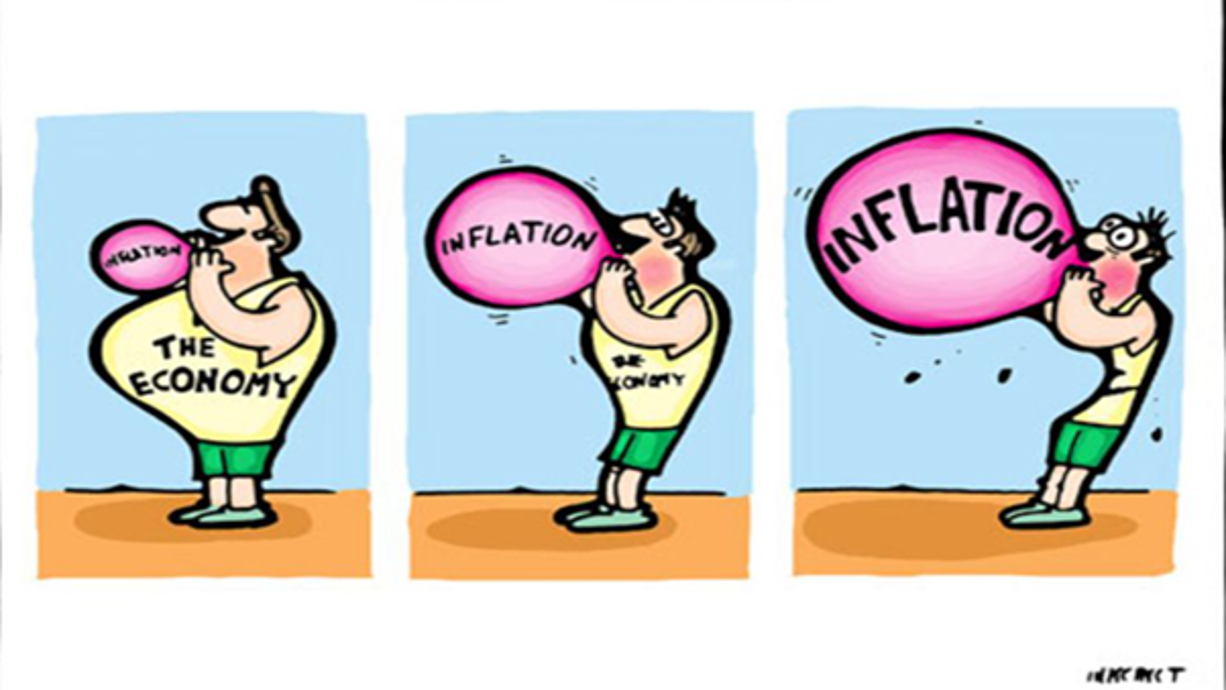 US inflation data came inline with expectations on Wednesday. The CPI rose by 5.4% in the year to September. This pleased the market because it was inline with expectations, and the market was rewarded with a rally in Technology and growth stocks.
But a quick look under the hood shows a sleeping giant awakening. Shelter, meaning rent, is the largest component of CPI with whopping 32% weighting. Shelter dwarfs Energy at 7% and Food at 14%. Think about it…housing is most people's largest expense. While shelter is the largest component, it's also slow moving and has a delayed reaction.
The CPI shelter component increased by 3.2%, up from 2.8% in the year to August. And it has further to run. With inflation impacting everything else, why wouldn't landlords increase rents to cover their own input costs?
The critical measure to watch over the next few months is shelter inflation. Right now, it is still well within its normal range, but the rise in employment and house prices over the last year means that it is very, very likely to rise from here. Given how slow this is move in either direction the scale of that jump is important.
Everyone is talking about the New Vehicle numbers being higher (Semi-Chip shortages), Energy Prices +1.3% (Oil & Gas) and Used Car prices up again - but the real problem for the US Fed, is the rate of change (huge jump) in shelter.
Rent inflation may be the biggest yet slowest inflation component, but it is the beast to watch that can do all the heavy lifting in the so called "transitory" inflation environment.
Here are two important charts to digest:
Shelter (purple) has seen a sharp reversal, and is helping support the already massive jump in CPI (red).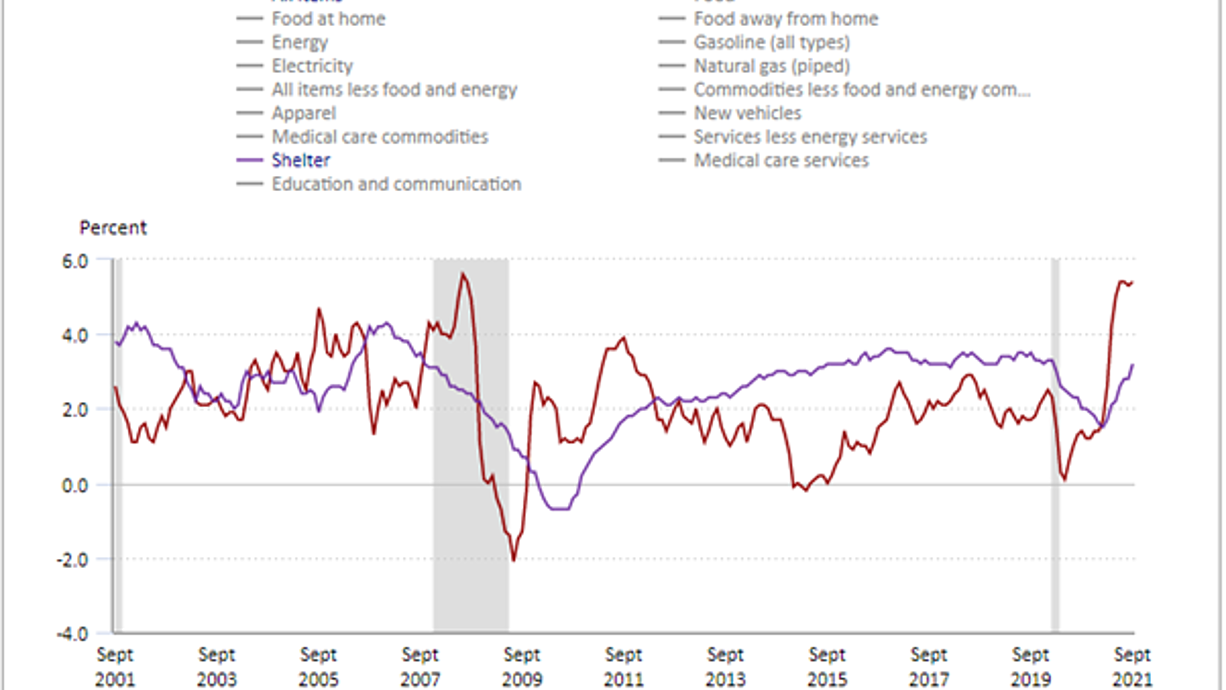 Energy (Blue) has seen a massive jump, and is sitting at the high end of its 20 year range. Time will tell how long it remains here, or even if it makes a new break higher