Aussie Banks Are "Cheap", Now What?
---
Virtually no-one will deny that valuations for Australia's Big Four banks now look "cheap". Whether one takes an historical view, or a relative one (vis-a-vis the broader market), or simply a look at the dividend yields on offer in an ongoing low interest world, the conclusion remains Australian banks share prices look very attractive at present levels. Apart from the September markets turmoil, it looks like a no-brainer for the shorter term. Longer term, however, it all depends on what exactly lies ahead. And what can possibly change fundamental dynamics for those "rock solid" institutions? A hard landing in China? A local recession in Australia? Just about everyone has a different view these days. Citi analysts believe it doesn't take any doom scenarios, but those payout ratios will need to come down. The key question then is: how much has been priced in? (VIEW LINK)
---

Follow Rudi Filapek-Vandyck's wires
---
---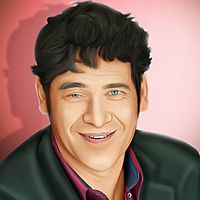 FNArena is a supplier of financial, business and economic news, analysis and data services.
Expertise