Aussie Dollar gets Trumped
---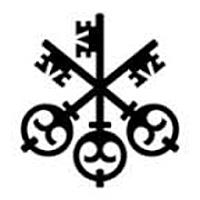 UBS Asset Management
UBS Asset Management
WALE watching
The main focus this week was the proposed IPO, the Charter Hall Long WALE REIT. WALE (weighted average lease expiry) is the average time period in which all leases will expire. For this product it's 12.5 years which in simple terms means the tenants are contractually obligated to pay rent for a very long time! The longer the contract, the more secure the income (in theory). Of course this all depends on the covenant which is who/what stands behind the contract. In this case ~80% of the properties are leased to "investment grade" tenants including Woolworths Limited (28%), Commonwealth of Australia (24%), Wesfarmers Limited (15%) and Westpac Banking Corporation (7%). Not a bad start for investors hoping to protect their downside. There's 66 assets covering office, industrial and retail properties located in six Australian states. The objective is to provide investors with stable and secure income and the potential for both income and capital growth through an exposure to long WALE properties. Given the low interest rate, low growth environment it is sure to appeal to investors. We are positively predisposed to the offer but it boils down to the relative price; ie. how the IPO price measures up against bonds and the REIT market over the next couple of weeks. We are overweight the headstock (CHC) which has an excellent management team, a great track record and deep property expertise.
Stockland – walking the sustainability talk
According to their mantra, Stockland don't just exist to make profits, but to also create the right balance of social, environmental and economic conditions for their communities and customers. It's a circular reference in that if they make more enjoyable communities and assets, then they'll have higher engagement, more positive referrals, and the ability to have more sustainable rents and land prices. After all, if you're a happy customer you will tend to be more loyal to the brand. To test this theory we met with their head of sustainability and it's astonishing what they're doing and thinking about. They have a number of solar power initiatives, from solar panels at shopping centres that feed electricity back into the centre and reduce costs, or to use that charge to power air conditioning systems (CSIRO trial). With water they're looking to utilise white, brown and black water more effectively across communities, and then they have a range of social programs. At their Green Hills (Maitland NSW) shopping centre development, they partnered with the local council, the youth agency "yourtown" and local employers to support the local unemployed, by linking them with job opportunities at the development. This included labourers, shop assistants, etc with over 200 expressions of interest from people seeking work in the first month that the job centre opened. In recognition of the ageing population they recently announced a new 3 year partnership with Bowls Australia, designed to boost the health, wellbeing and connectedness of more than 11,000 residents living in their retirement living villages across the country. In WA at their Whiteman Edge residential community, they included a Touched By Olivia Foundation (TBO) playspace. The playground is the first of its kind in WA with accessible structures and sensory and inclusive equipment designed for children with physical disabilities, vision, hearing and mobility impairments and autism spectrum disorders. Stockland implemented a total of 561 initiatives across their business units in FY16 at a cost of more than $10m. It's refreshing to see these initiatives supported by senior management and well done to the team. They are definitely "walking the talk". 
Article contributed by Pat Barrett, Property Analyst, UBS Asset Management:  (VIEW LINK)
---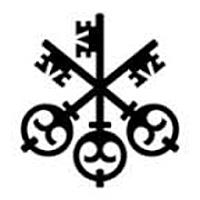 UBS Asset Management offers investment capabilities and investment styles across all major traditional and alternative asset classes. These include equity, fixed income, currency, hedge fund, real estate, infrastructure and private equity...
Expertise
No areas of expertise