Australian blue-chips? Absolute shockers...
---
The US reporting season, which is currently in full swing, has dramatically illustrated the difference in the performance of traditional blue chip Australian companies relative to those that are disrupting them. Examples: After Amazon and Google reported , their shares promptly jumped by 10% or US$60 – Amazon is now over US$600, while Google is now above US$700 (after a one for one bonus). Meanwhile, ANZ bank reported and dropped 4%, and so did NAB. Woolworths didn't report, but issued a 35% profit warning anyway. Let's not even talk about Rio and BHP. Offshore disruptors are winning, hands down. Here's the problem for Australian investors. It would be tempting to think that because the big disruptors are based in the US or China that they won't have an impact on the Australian market. This is a justification used by those that are trying to sell Australian funds and shares to unsuspecting investors. And it's plain wrong. Read more here at (VIEW LINK)
---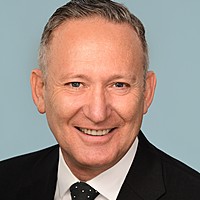 CIO of Loftus Peak, a specialist global fund manager with a track record of successful investment in some of the world's fastest-growing listed businesses.
Expertise