Australian Housing - End of the boom?
---
Despite the stronger than expected ABS housing data released yesterday, it increasingly looks like residential property prices peaked in late 2017. The bull market in property has seen prices rise from circa AUD $12,500 in 1970 to AUD $686,700 today, a total return of over 5000%.
The Great Australian dream indeed, though one that may have run its course.
The headwinds for property in the years ahead are clear for all to see including
Record high household debt, and high debt servicing ratios
Record low wage growth
The looming principal and interest cliff
Less accommodating regulators, with APRA acting to clamp down on investor and interest only lending
On top of that, we have the Royal Commission into our banks, plus a likely change of government, with a Shorten led Labor movement promising to end negative gearing tax concessions for established housing, and halve existing capital gains tax concessions for property investors.
Little wonder house prices have begun to head lower.
In terms of how far they could fall, a famous Reinhardt and Rogoff study from 2009 found that the average housing market crash saw prices drop 35%, and last six years.
If that happens Down Under, the value of our housing market would drop nearly AUD $2.5 Trillion.
Our view is that Australia, should we go through a housing bust, likely won't see such a significant decline, though a correction of even 20% (which would only set Melbourne and Sydney prices back to where they were in 2014/2015 as an example) would be devastating for the country, tipping us into a recession, stripping us of our AAA rating and causing significant pain on the ASX, given the absurd weighting of financials in the index.
Whilst saving in cash might seem the best way to side-step a housing correction, we know the RBA would likely respond with even lower rates for longer, making even this an unpalatable option.
Physical commodities like gold on the other hand would likely prosper in such an environment, with a long-term chart of the value of Australian housing measured in ounces of gold suggesting the yellow metal is exceptionally cheap on a relative basis today, and set for considerable outperformance.
All that and more in this detailed look on Australian housing and the potential end of the boom! Access the full document here. 
---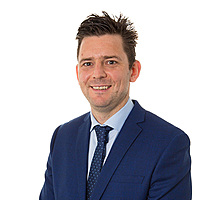 Gold bull since early 2000. Have spent +20yrs working in investment analytics, research & portfolio construction. Author of two books on investing in gold and the causes of the GFC. Lover of markets, competition & technology
Expertise