Avoid hyper-growth when investing in the 'new' economy
---
Investors have long been warned that the current environment poses challenges to the 'new' sustainable economy. And they are starting to see performance lag. However, this should not be taken as the signal to avoid sustainable investments. 
David Winborne, Senior Portfolio Manager at Impax Asset Management, says that it comes down to the long-duration nature of such investments. Addressing sustainability challenges is a long-term proposition and the pay-offs are in the future, rather than right now.
"Of course, when we have interest rates rising, it naturally penalises the long-duration assets more because you've got future cash flows that get discounted back at a higher rate. So, certainly, there has been quite a lot of pressure on some of these long-duration equities so far this year."
He argues the key to protecting your investments in the current environment comes down to steering clear of 'hyper-growth' companies. These are companies that have grown their top line rapidly, without delivering profitability. 
In this edition of Expert Insights, David discusses the impact of inflation on long-duration sustainable investments, 'hyper-growth' companies, environmental scoring and some of the key risks they've identified in taking 'active ownership' of investments.
Edited Transcript
A lot of new economy stocks are long-duration propositions. Have these companies been impacted by inflation?
Well, obviously, it has been a more challenging environment for long-duration equities. Sustainable investment would certainly fall into the long-duration category because we are trying to address some of the sustainability challenges over the next five and ten years and beyond. 
Actually, just purely mathematically, if you look at how inflation has really jumped up so far this year, obviously the response to that has been to raise interest rates. Of course, when we have interest rates rising, it naturally penalises the long-duration assets more because you've got future cash flows that get discounted back at a higher rate. So, certainly, there has been quite a lot of pressure on some of these long-duration equities so far this year.
I'd say countering that at the moment, I think we're all very aware at the moment that if you look at some of the latest economic data, we're seeing a very, very sharp slowdown in economic growth. So, I think, in terms of general market concern, yes, it's been dominated by inflation concerns and the impact of interest rate rises. But I think growth will increasingly become a concern over the next few months. 
I think with headline global growth declining at such a rate, those pockets of growth that still exist in quite a growth-starved world will be increasingly coveted. So, I think that particularly after the de-rating we've seen in certain sections of the sustainable investment arena, I think that increased focus on those pockets of growth will start to come through.
I'd just say one thing that's really helped in terms of global opportunities and impacts is funds, in general, is over the last few years, we've avoided investing in companies that we believe deserve the title of hyper-growth. 
These are companies that have grown their top line incredibly quickly over the last few years, but without delivering any profitability yet. So, companies that might turn profit and free cash flow positive in a few years' time. If we look at the performance of stocks so far this year, we can certainly see that those companies that fall into the hyper-growth bucket have been the ones that have been really punished in this interest rate-rise environment. 
Some of the share prices of the likes of Peloton, for example, are down 90%, and Oakley is down 85%. I think it's been really helpful that Impax has managed to maintain its valuation prudence and avoided those sorts of issues.
How does the fund score the environmental sustainability of the companies it invests in?
In terms of the environmental standards themselves, where it's appropriate, we look that the company really tries to lead its industry in terms of its environmental disclosures and practises. 
The reason why we do this is not just because it's the right thing to do. It's also because, in these days of social media and connectivity, I think a company's misdeeds in terms of mistreating the environment spread incredibly quickly and companies cannot get away with malpractice in a way that they did 10 years ago. 
It would soon appear on social media and the damage that they can do to reputations. So, again, just to the point that unless you take care of your ESG standards, you pose a material risk to your company.
Does your fund exercise 'active ownership' of the companies it invest in?
Absolutely. So, a really key element of what Impax does is active engagement with the companies we invest in. What this essentially means is we try to work with the company to understand how they manage some of the material risks they might face and different companies in different sectors have faced different risks.
But in general, some of the risks we will raise with companies recently, one would be on cybersecurity. 
We see cases of cyber hacking happening all the time. Generally, what we're seeing for lots of companies is that with kind of this increasingly digitalized world, lots of companies have had to make the leap from being makers of physical hardware and assets, towards being masters of software and digitalization. 
That doesn't mean they necessarily have the requisite procedures and processes in place to deal with cyber hacking. It's not in their heritage. So, cybersecurity has been a really big area we've engaged with.
Another really important area recently we've engaged in has been human capital management. What we mean by that is trying to ensure that companies have the appropriate procedures and processes in place to keep their workforce happy and motivated because all things being equal, a happy and motivated workforce leads to better company results. 
You want to drive productivity as a result of that. So, we've engaged with our companies pretty closely to try to make sure that they have some sort of appropriate human capital management in place. And that varies by industry.
I think one of the things you could say for an industrial company with a very large workforce of workers on a production line might be things like whistle-blowing procedures to make sure that people can report malpractice in a way without any repercussions. 
Things like that can really boost morale. So, it varies by industry, but engagement is a very important part of the process. We've engaged with, I think about 47% of the portfolio over the last year on various aspects of their ESG profiles.
New economy investing
Impax Asset Management invest in companies active in the growing resource efficiency and environmental markets. For more information on this investment strategy, visit the fund profile below.

Managed Fund
Impax Sustainable Leaders Fund
Global Shares
---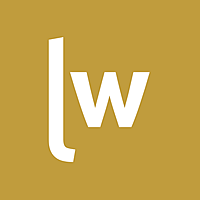 Livewire Exclusive brings you exclusive content from a wide range of leading fund managers and investment professionals.
Expertise