Bond yield decline drives Macquarie Atlas Roads shares
---
Shares in toll road asset manager, Macquarie Atlas Roads (ASX:MQA), performed strongly during May.
There were three key drivers for the stock:
the election of Emmanuel Macron as French President was a positive as it removes the potential political risk around the asset and should stimulate economic growth if he delivers on his reform platform
the strengthening of the Euro against the Australian dollar assisted the translation of the value of the asset for domestic shareholders, and
the decline in bond yields during May have also been supportive of infrastructure assets.
Macquarie Atlas Roads' principal asset is the APRR toll road located in France. (VIEW LINK)
---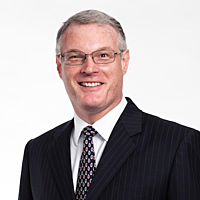 Head of Australian Equities
Ralton Asset Management Limited
Andrew has been with Ralton since its inception in 2006 and leads the investment management of Ralton's managed accounts. He brings over 25 years of funds management and investment banking experience having held senior positions with major...
Expertise
No areas of expertise