Boral cements Headwaters deal
---
Boral shares (ASX:BLD) rose again last month as investors continue to focus on the fundamentals of the US-based Headwaters acquisition.
Boral received US regulatory approval for the transaction, completing the final hurdle and formally closing the deal in early May.
As we emphasised at the time of the announcement in November last year, the acquisition of Headwaters is consistent with the group's strategy of expanding its presence in the US to gain more exposure to the US housing cycle.
With the transaction now having passed all regulatory hurdles, Headwaters' and Boral's existing US operations will account for 45% of Boral's profits.
The housing cycle has recovered slowly post GFC, but sits well below previous mid-cycle levels, creating potential for significant improvement in demand for Boral's services. This should prove favourable to Boral, combined with its exposure to infrastructure via its FlyAsh business, a key input in concrete products.
Cyclical strength could well see US profits account for greater than 50% of total company profits in the near term. (VIEW LINK)
---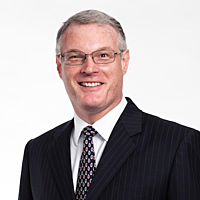 Head of Australian Equities
Ralton Asset Management Limited
Andrew has been with Ralton since its inception in 2006 and leads the investment management of Ralton's managed accounts. He brings over 25 years of funds management and investment banking experience having held senior positions with major...
Expertise
No areas of expertise