Boss Resources: Honeymoon Uranium Project Acquisition - Initiation Report
---
Boss Resources (ASX:BOE) recently acquired the Honeymoon Uranium Project in South Australia. The project is one of only four fully permitted uranium projects in Australia. Approximately $170m has been spent on infrastructure at the project, as production commenced in 2011, however was later placed on care and maintenance in 2013 due to the sustained low uranium price because of the Fukashima disaster. However the infrastructure has been kept in excellent condition and we believe only a minimal amount of capital would be required for production to recommence in the future. Analyst Comment: We initiated coverage on Boss with a valuation of $0.14 / share. We believe their is further upside in the share price given the significant exploration upside that could lead to an increase in the production profile in the future, as well as the strong fundamentals for the uranium price.
---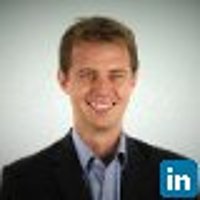 Director
TheSophisticatedInvestor.com.au
Adam is the Founder and Principal of thesophisticatedinvestor.com.au (TSI Capital). TSI provides equity analysis of listed companies, however, is different from traditional providers as TSI presents its analysis in a video format. This includes...
Expertise
No areas of expertise